Is Olivia Winterflood your #StageFave? Help grow Olivia 's fanbase!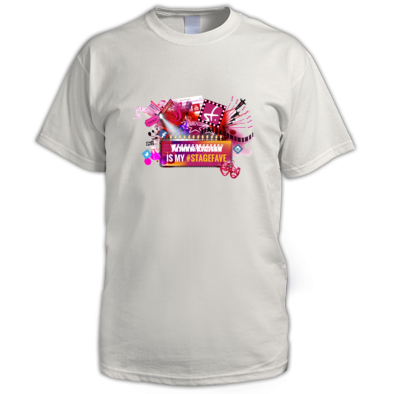 Do you think Olivia should be a household name? Tell the world. Share this #StageFaves message and you'll be entered into our prize draw to win this "My #StageFave" t-shirt with Olivia 's name on it!
@TheLSMT graduate '15 | Represented by @BSATalent | Ensemble/ cover Nicola @KinkyBootsUK
Olivia Winterflood is a London-based actress whose musical theatre credits include Kinky Boots.
Olivia Winterflood merchandise shop
Here is some of our great customised merchandise for this performer. Also check out:
our general #StageFaves merchandise in the Main Shop

Open Date: 21 Aug 15 to 12 Jan 19
Part: Cast (from 4 Jun 2018)
Kinky Boots Inspired by true events, Kinky Boots takes you from a gentlemen's shoe factory in Northampton to the glamorous catwalks of Milan. Charlie Price is struggling to live up to his father's expectations and continue the family business of Price & Son. With the factory's future hanging in the balance, help arrives in the unlikely but spectac...
Related News and Features