Is Patrick Romer your #StageFave? Help grow Patrick's fanbase!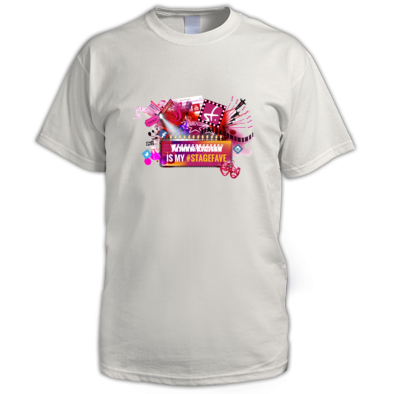 Do you think Patrick should be a household name? Tell the world. Share this #StageFaves message and you'll be entered into our prize draw to win this "My #StageFave" t-shirt with Patrick's name on it!
Patrick Romer merchandise shop
Here is some of our great customised merchandise for this performer. Also check out:
our general #StageFaves merchandise in the Main Shop

Open Date: 27 Mar 15 to 28 Nov 15
Part: Pop (12 Oct 2015 to 28 Nov 2015)
Based on the true life memoirs of legendary burlesque entertainer, Gypsy Rose Lee, the 1959 Broadway musical Gypsy tells the tale of Momma Rose and her two daughters, Baby June and Louise, trekking across America in their family vaudeville act. But times are changing, audiences are expecting more, and the two girls have their own ambitions in mind....