Is Paul Erbs your #StageFave? Help grow Paul's fanbase!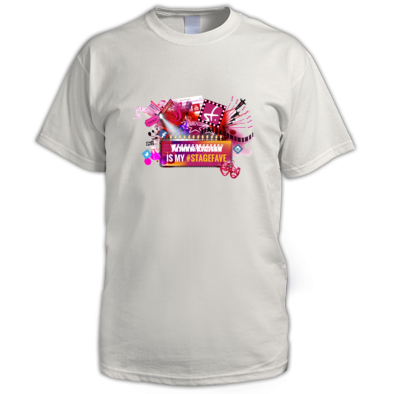 Do you think Paul should be a household name? Tell the world. Share this #StageFaves message and you'll be entered into our prize draw to win this "My #StageFave" t-shirt with Paul's name on it!
Kiwi in London Town, currently appearing in Phantom West End
Paul Erbs is a Kiwi actor based in London whose musical theatre credits include The Phantom of the Opera.

Open Date: 9 Oct 86
Part: Passarino/Hairdresser (from 3 Sep 2018)
THE PHANTOM OF THE OPERA Far beneath the majesty and splendour of the Paris Opera House, hides the Phantom in a shadowy existence. Shamed by his physical appearance and feared by all, the love he holds for his beautiful protégée Christine Daaé is so strong that even her heart cannot resist. The musical opened at Her Majesty's Theatre on 9 October...
Buy Tickets to The Phantom of the Opera
Price:
from £31.00 to £209.00
Paul Erbs merchandise shop
Here is some of our great customised merchandise for this performer. Also check out:
our general #StageFaves merchandise in the Main Shop
Related News and Features
24
Jul
2019
---

As The Phantom of the Opera heads into its incredible 34th year in the West End, Andrew Lloyd Webber and Cameron Mackintosh have announced that Australian singer and performer Josh Piterman will make his West End debut as The Phantom from 9 September 2019, with Britt Lenting as Carlotta Giudicelli and Richard Woodford as Monsieur André. Do you feel the music of the night calling you back to Her Majesty's Theatre?