Is Paul Hutton your #StageFave? Help grow Paul's fanbase!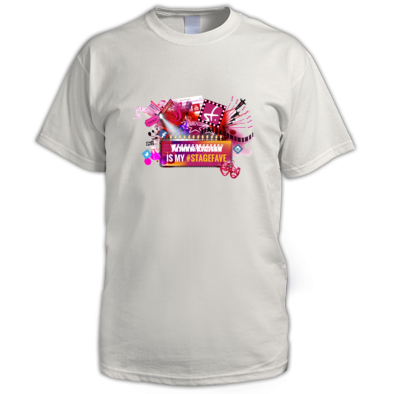 Do you think Paul should be a household name? Tell the world. Share this #StageFaves message and you'll be entered into our prize draw to win this "My #StageFave" t-shirt with Paul's name on it!
Evita, KissMeKate, BillyElliot, Elf, TheProducers, IntoTheWoods, Carousel, Mack&Mabel, Drood. Representation: Jewell Wright Limited
Paul Hutton is a British singer and musical theatre performer whose credits include Elf at the West End's Dominon Theatre.
Paul Hutton merchandise shop
Here is some of our great customised merchandise for this performer. Also check out:
our general #StageFaves merchandise in the Main Shop

Open Date: 24 Oct 15 to 2 Jan 16
Part: Ensemble (24 Oct 2015 to 2 Jan 2016)
Playing for a strictly limited 10-week West End season, Elf is based on the 2003 New Line Cinema film hit starring Will Ferrell. It tells the tale of Buddy, a young orphan child who mistakenly crawls into Santa's bag of gifts and is transported back to the North Pole. Unaware that he is actually human, Buddy's enormous size and poor toy-making abi...