Is Rebecca Mendoza your #StageFave? Help grow Rebecca's fanbase!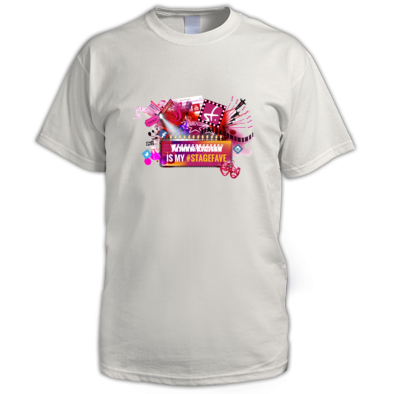 Do you think Rebecca should be a household name? Tell the world. Share this #StageFaves message and you'll be entered into our prize draw to win this "My #StageFave" t-shirt with Rebecca's name on it!
Tracey @clubtropicanamusical 19.Actress-Rep @simonmayhew1 at @oxfordadams|@thestage #Debutawards nomination 2018|TracyTurnblad Hairspray 17-18|ContiGrad17
Rebecca Mendoza is a London-based actress whose musical theatre credits include Club Tropicana (UK tour), and Hairspray (UK tour).
Rebecca Mendoza merchandise shop
Here is some of our great customised merchandise for this performer. Also check out:
our general #StageFaves merchandise in the Main Shop

Open Date: 24 Jan 19 to 17 Aug 19
Part: Cast
Club Tropicana Take a fun-packed trip back in time to the electric 80's with the world premiere of Club Tropicana The Musical, a summer adventure of love in the sun, with a soundtrack of smash-hit pop classics - it really is the feel-good musical of the year! When our budding bride and groom get cold feet, they decide to jet off separately to sun...
Related News and Features