Is Reece Kerridge your #StageFave? Help grow Reece's fanbase!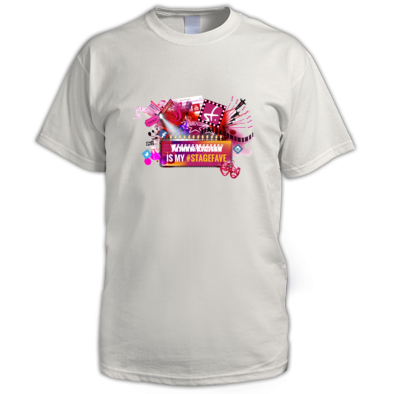 Do you think Reece should be a household name? Tell the world. Share this #StageFaves message and you'll be entered into our prize draw to win this "My #StageFave" t-shirt with Reece's name on it!
Laine Theatre Arts | Mamma Mia: Here We Go Again | Shrek UK Tour | Book of Mormon, Prince of Wales | Our House, Union Theatre
Reece Kerridge is a British actor who trained at Laine Theatre Arts is Epsom, Surrey. His musical theatre credits include: Shrek (UK tour), The Book of Mormon (Prince of Wales), and Our House (Union Theatre).
Film credits include: Mamma Mia: Here We Go Again
Reece Kerridge merchandise shop
Here is some of our great customised merchandise for this performer. Also check out:
our general #StageFaves merchandise in the Main Shop

Open Date: 25 Feb 13
Part: Ensemble (from 1 Feb 2016)
The Tony Award-winning musical from the writers of South Park comes to the West End.Written by the animated sitcom's creators Trey Parker and Matt Stone along with Avenue Q co-creator Robert Lopez, The Book Of Mormon is a satirical musical that takes shots at everything from organised religion to consumerism, the state of the economy and the musica...
Related News and Features
14
Feb
2018
---

It'll make you a believer for sure! The UK tour of SHREK have released a trailer to get us even MORE excited about the show! Amelia Lily (in selected venues) and Steffan Harri lead the cast in the tour currently making its way around the UK...