Is Rhys Shone your #StageFave? Help grow Rhys's fanbase!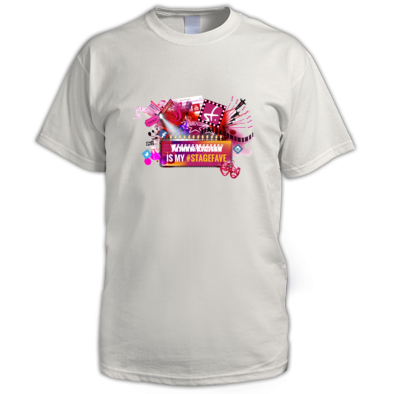 Do you think Rhys should be a household name? Tell the world. Share this #StageFaves message and you'll be entered into our prize draw to win this "My #StageFave" t-shirt with Rhys's name on it!
Rhys Shone merchandise shop
Here is some of our great customised merchandise for this performer. Also check out:
our general #StageFaves merchandise in the Main Shop

Open Date: 8 Sep 02 to 14 Jan 18
Part: Performer
This multi award-winning phenomenon continues to astound audiences across the world with its universal language of rhythm, theatre, comedy and dance. Eight performers use everything from Zippo lighters, plastic bags, bin lids and even the kitchen sink to hammer out an explosively feel good rhythm. With new routines, new choreography and new music, ...