Is Rob Carter your #StageFave? Help grow Rob's fanbase!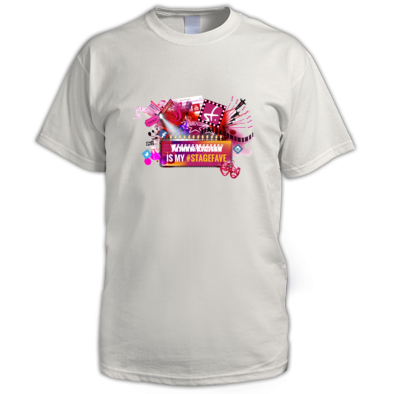 Do you think Rob should be a household name? Tell the world. Share this #StageFaves message and you'll be entered into our prize draw to win this "My #StageFave" t-shirt with Rob's name on it!
Actor, Comedian and Caesarian Section
Rob Carter is a London-based actor and comedian whose musical theatre credits include Through the Mill.
Rob Carter merchandise shop
Here is some of our great customised merchandise for this performer. Also check out:
our general #StageFaves merchandise in the Main Shop

Open Date: 6 Jul 16 to 17 Jun 17
Part: Hunt Stromberg
Judy! Following a critically acclaimed debut season at Southwark Playhouse under its original title, Through The Mill, Ray Rackham's biographical musical about the life of iconic movie star and chanteuse, Judy Garland, arrives in London's West End this Summer. Since her first tentative steps on the stage as a young girl, Judy Garland has become a...