Is Russell Dickson your #StageFave? Help grow Russell's fanbase!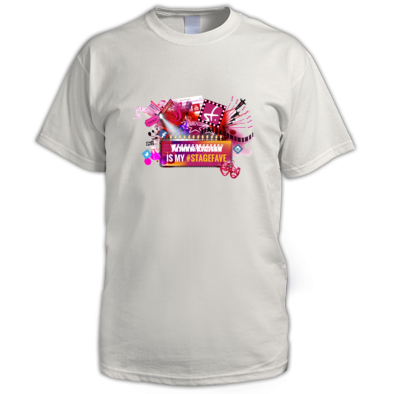 Do you think Russell should be a household name? Tell the world. Share this #StageFaves message and you'll be entered into our prize draw to win this "My #StageFave" t-shirt with Russell's name on it!
London based Actor - Born in England, Made in Northern Ireland. 3rd Year BA Hons Musical Theatre at ArtsEd. rep'd by @InterTalent @InterActors
Russell Dickson is a London-based actor whose musical theatre credits include Evita (Open Air Theatre).
Russell Dickson merchandise shop
Here is some of our great customised merchandise for this performer. Also check out:
our general #StageFaves merchandise in the Main Shop

Open Date: 2 Aug 19 to 22 Aug 20
Part: Ensemble (2 Aug 2019 to 21 Sep 2019)
Evita From a life of poverty to the First Lady of Argentina, Eva Peron was hailed as the spiritual leader of the nation. Seen as the champion of the poor, her ambition, glamour and power made her the world's first major political celebrity, winning the adoration of the people. With a chart-topping score including Don't Cry For Me Argentina, Oh Wh...