Is Sarah McNicholas your #StageFave? Help grow Sarah's fanbase!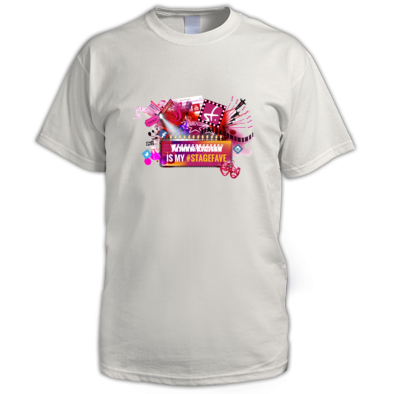 Do you think Sarah should be a household name? Tell the world. Share this #StageFaves message and you'll be entered into our prize draw to win this "My #StageFave" t-shirt with Sarah's name on it!
Sarah McNicholas is a London-based actress whose musical theatre credits include Wicked, Carrie, Evita, and Whistle Down The Wind.
Sarah McNicholas merchandise shop
Here is some of our great customised merchandise for this performer. Also check out:
our general #StageFaves merchandise in the Main Shop

Open Date: 7 Sep 06
Part: Nessarose (30 Jan 2017 to 21 Jul 2018)
WICKED When Dorothy famously triumphed over the Wicked Witch, we only ever heard one side of the story. Gregory Maguire's acclaimed 1995 novel, Wicked: The Life and Times of the Wicked Witch of the West, re-imagined the Land of Oz, creating a parallel universe to the familiar story written by L Frank Baum and first published as The Wonderful Wizar...
Related News and Features