Is Sion Tudor Owen your #StageFave? Help grow Sion's fanbase!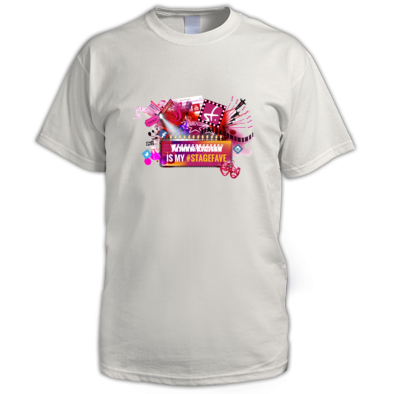 Do you think Sion should be a household name? Tell the world. Share this #StageFaves message and you'll be entered into our prize draw to win this "My #StageFave" t-shirt with Sion's name on it!
Sion Tudor Owen is a Welsh actor whose musical theatre credits include White Christmas and West Side Story.
Sion Tudor Owen merchandise shop
Here is some of our great customised merchandise for this performer. Also check out:
our general #StageFaves merchandise in the Main Shop

Open Date: 16 Nov 19 to 4 Jan 20
Part: Ezekiel
White Christmas White Christmas tells the story of Veterans Bob Wallace and Phil Davis and their successful song-and-dance act after World War II. With romance in mind, the two follow a duo of beautiful singing sisters en route for their Christmas show at a Vermont lodge, which just happens to be owned by Bob and Phil's former Army commander. Fea...