Is Sophie Apollonia your #StageFave? Help grow Sophie's fanbase!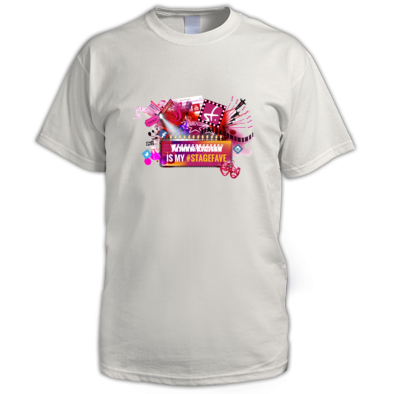 Do you think Sophie should be a household name? Tell the world. Share this #StageFaves message and you'll be entered into our prize draw to win this "My #StageFave" t-shirt with Sophie's name on it!
Professional dancer currently performing at The Box Soho. I would like to hold a hedgehog and I dont like mcdonalds breakfast.
Sophie Apollonia is a London-based dancer whose musical theatre credits include An American in Paris and McQueen.
Sophie Apollonia merchandise shop
Here is some of our great customised merchandise for this performer. Also check out:
our general #StageFaves merchandise in the Main Shop

Open Date: 4 Mar 17 to 6 Jan 18
Part: Ensemble
AN AMERICAN IN PARIS Jerry Mulligan is an American GI striving to make it as a painter in a city suddenly bursting with hope and possibility. Following a chance encounter with a beautiful young dancer named Lise, the streets of Paris become the backdrop to a sensuous, modern romance of art, friendship and love in the aftermath of war... Inspired ...
Related News and Features