Is Tilly-Mae Millbrook your #StageFave? Help grow Tilly-Mae's fanbase!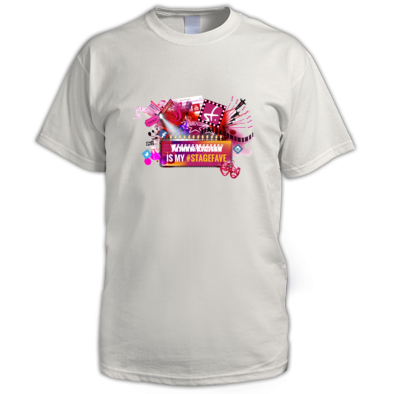 Do you think Tilly-Mae should be a household name? Tell the world. Share this #StageFaves message and you'll be entered into our prize draw to win this "My #StageFave" t-shirt with Tilly-Mae's name on it!
Actor Muso Rep'd @thenarrowroadco
Tilly-Mae Millbrook is a London-based actor-musician whose musical theatre credits include Midnight (Union Theatre), and A Little Night Music (Watermill).
Tilly-Mae Millbrook merchandise shop
Here is some of our great customised merchandise for this performer. Also check out:
our general #StageFaves merchandise in the Main Shop

Open Date: 5 Sep 18 to 29 Sep 18
Part: Ensemble
Midnight The UK première of Midnight a haunting new musical thriller that matches a darkly witty psychological drama with a heart-breakingly beautiful score ... As the clock ticks towards midnight on New Year's Eve, a husband and wife talk nervously about what the future holds for them and their fellow citizens. Welcome to Azerbaijan, part of th...
Related News and Features