Is Tinovimbanashe Sibanda your #StageFave? Help grow Tinovimbanashe 's fanbase!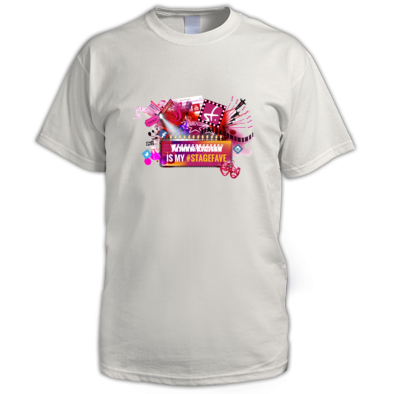 Do you think Tinovimbanashe should be a household name? Tell the world. Share this #StageFaves message and you'll be entered into our prize draw to win this "My #StageFave" t-shirt with Tinovimbanashe 's name on it!
Bird College Graduate 17' Represented by ApolloArtistManagement// Jesus Christ Superstar 17'// Strictly Ballroom 18'
Tinovimbanashe Sibanda is a London-based actress whose musical theatre credits include Jesus Christ Superstar, Strictly Ballroom, and Jesus Christ Superstar.
Tinovimbanashe Sibanda merchandise shop
Here is some of our great customised merchandise for this performer. Also check out:
our general #StageFaves merchandise in the Main Shop

Open Date: 15 Jul 16 to 24 Aug 19
Part: Ensemble (11 Aug 2017 to 23 Sep 2017)
A global phenomenon that has wowed audiences for over 40 years, Jesus Christ Superstar is a timeless work set against the backdrop of an extraordinary and universally-known series of events but seen, unusually, through the eyes of Judas Iscariot.

Open Date: 28 Mar 18 to 27 Oct 18
Part: Ensemble
Strictly Ballroom From the award winning visionary Baz Luhrmann, creator of Moulin Rouge!, Romeo & Juliet and The Great Gatsby, comes Strictly Ballroom The Musical. This feel-good new musical is based on the multi-award-winning film that inspired the world to dance. Strictly Ballroom tells the inspiring story of Scott Hastings, a championship bal...
Related News and Features
25
Jan
2018
---

No need to wait until winter 2018 to 'keep dancing', Olivier Award-winning DrewMcOnie's spectacular production of Baz Luhrmann's Strictly Ballroom The Musical is heading to the Piccadilly in March and here's the latest casting news.
11
Nov
2017
---

Will Young, Jonny Labey and Zizi Strallen aren't the only ballroom beauties cast in Baz Luhrmann's screen-to-stage adaptation of his 1992 cult film hit. Find all the #StageFaves announced so far for Drew McOnie's West End transfer...