Is Yves Adang your #StageFave? Help grow Yves's fanbase!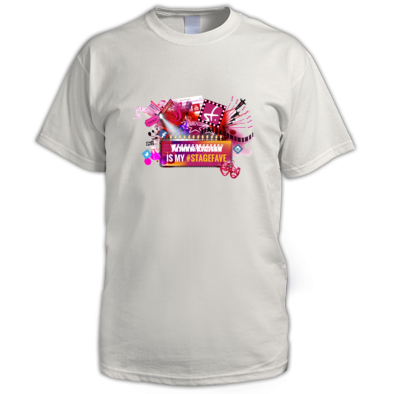 Do you think Yves should be a household name? Tell the world. Share this #StageFaves message and you'll be entered into our prize draw to win this "My #StageFave" t-shirt with Yves's name on it!
Yves Adang is an actor whose musical theatre credits include Mary Poppins (Prince Edward Theatre).

Open Date: 23 Oct 19
Part: Ensemble (from 23 Oct 2019)
Mary Poppins Mary Poppins is one of the biggest stage musical successes to emerge from London or New York in recent years. Worldwide, the six productions of the show have grossed over $521 million, welcomed over 7 million guests and cumulatively run for over 12 years. The musical is the winner of 36 major theatre awards around the globe, including...
Yves Adang merchandise shop
Here is some of our great customised merchandise for this performer. Also check out:
our general #StageFaves merchandise in the Main Shop
Related News and Features
26
Jul
2019
---

Ready to step in time? Amy Griffiths, Claire Moore, Claire Machin, Jack North and Barry James are doing just that as they join Zizi Strallen, Charlie Stemp, Joseph Millson and Petula Clark in the new production of Mary Poppins which returns to its original West End home, the Prince Edward Theatre, from 23 October 2019.