Is Zoe Gappy your #StageFave? Help grow Zoe's fanbase!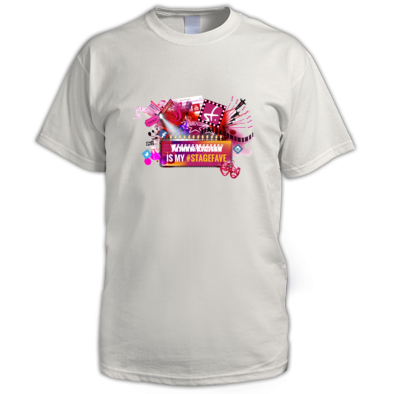 Do you think Zoe should be a household name? Tell the world. Share this #StageFaves message and you'll be entered into our prize draw to win this "My #StageFave" t-shirt with Zoe's name on it!
Zoe Gappy is a musical theatre actress whose credits include Chicago, Aladdin, Les Cages Aux Folles & The Little Mermaid.
Zoe Gappy merchandise shop
Here is some of our great customised merchandise for this performer. Also check out:
our general #StageFaves merchandise in the Main Shop

Open Date: 26 Mar 18 to 5 Jan 19
Part: Cast
Chicago Chicago is 21 and bringing the real razzle-dazzle back to London! The sexiest, sassiest, most sophisticated musical in history is celebrating its 21st year in style at the Phoenix Theatre from 26th March 2018 and it's more dangerously seductive than ever. The dazzling multi-award-winning prohibition-era tale of the deadly nightclub singer...
Related News and Features
12
Mar
2018
---

Paul Rider will join the previously announced Cuba Gooding Jr, Sarah Soetaert, Josefina Gabrielle and Ruthie Henshall in the multi award-winning Chicago at London's Phoenix Theatre.