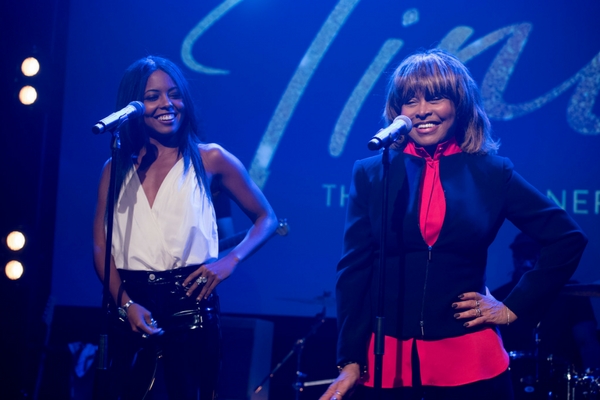 We may not need another hero but TINA The Musical does need someone to play the role of Anna Mae, the 11 year-old Tina Turner, along with the adult cast of the musical. So if you are a black and mixed race girl between the ages of 9 – 12 years old, under 4' 10" with good acting skills and a fantastic singing voice and you think you're simply the best...then now is your chance!
Open auditions will take place on Saturday 13 January 2018 at the National Youth Theatre Rehearsal Rooms, 443-445 Holloway Road, London, N7 6LW. Registration will be at 10.30am with auditions commencing at 11.00am. It is advised that applicants wear trainers and comfortable clothes. For further information on auditions please visit enquiries@pippaailioncasting.co.uk
Pippa Ailion Casting Director for TINA said:
"Our musical tracks the life of music legend Tina Turner from humble beginnings in Nutbush and we are looking to meet with young and talented girls to play the role of Tina in her formative years. If you are black or mixed race, can act and have a fantastic singing voice we want to meet you! Come and join us later this month when we are holding auditions for the opportunity to become a member of our West End Company and to tell Tina's story."
The World Premiere of the new musical TINA takes place at the Aldwych Theatre in April 2018 with previews from 21 March 2018. Directed by Phyllida Lloyd and written by Katori Hall with Frank Ketelaar and Kees PrinsTINA is produced by Stage Entertainment.
Adrienne Warren will play the title role, with Kobna Holdbrook-Smith as Ike Turner, Madeline Appiah as Tina's mother Zelma Bullock, Jenny Fitzpatrick as the alternate Tina, Lorna Gayle as Tina's Grandmother GG, Tom Godwin as Record Producer Phil Spector and Lyricist Terry Britten, Francesca Jackson as Ike and Tina's manager Rhonda Graam, Aisha Jawando as Tina's sister Alline Bullock, Natey Jones as Tina's father Richard Bullock and Tina's first love Raymond Hill, Gerard McCarthy as record company Marketing Manager Erwin Bach and Ryan O'Donnell as Tina's Manager Roger Davies. They are joined by ensemble members Tsemaye Bob-Egbe, Keisher Downie, Kit Esuruoso who also plays Tina's son Craig Hill, Jammy Kasongo, Sia Kiwa, Jason Langley, Kayleigh McKnight, Baker Mukasa and Tanisha Spring and swings Derek Aidoo, Gavin Alex, Edward Bourne, Candace Furbert, Hannah Jay-Allan and Rodney Vubya.
TINA is produced by Stage Entertainment, Joop van den Ende and Tali Pelman, in association with Tina Turner
Adrienne Warren is appearing with the support of UK Equity, incorporating the Variety Artistes' Federation, pursuant to an exchange program between American Equity and UK Equity.
Buy Tickets to Tina The Musical
Price:
from £10.00 to £35.00
Running time:
2 hours 45 minutes