Manchester to London is becoming a well-worn path for musical transfers from the Hope Mill Theatre. After Pippin in January, now another of director Jonathan O'Boyle's Hope Mill classic revivals comes to Southwark Playhouse, care of Aria Entertainment. Full London cast is now announced for this new take on Andrew Lloyd Webber and Don Black's ASPECTS OF LOVE. Have you seen who's who?
Following its acclaimed summer run at Manchester's award-winning Hope Mill Theatre, Jonathan O'Boyle's brand-new revival of Andrew Lloyd Webber's musical Aspects of Love transfers to Southwark Playhouse for a strictly limited season from 7 January to 9 February 2019, with a press night on 10 January. This marks Hope Mill's fourth London transfer, following Yank! and O'Boyle's productions of Hair (which soon embarks on a major UK tour) as well as Pippin.
From the cobbled streets of Paris to the mountains of the Pyrenees, Aspects of Love is a sweeping, epic and heart-breaking love story spanning seventeen years. Passion, desire, family ties and friendship bind six people and three generations together as they come to appreciate how love changes everything. Alex falls in love with the alluring actress, Rose Vibert. Following a little persuasion, Rose joins Alex at his Uncle's villa. As the pair embark on a steamy, passionate affair, the unexpected arrival of Uncle George changes all their lives – and those around them – forever.
Featuring the iconic songs 'Love Changes Everything' and 'Seeing is Believing' and first seen at the Prince of Wales Theatre in 1989, Aspects of Love celebrates its 30th anniversary in 2019. This major revival is an intimately reimagined production of one of Lloyd Webber's richest scores, which will take audiences on a romantic journey through a tangled web of love, lies and longing.
For London, Madalena Alberto will play Giulietta Trapani, and Eleanor Jackson will join the ensemble. They join original Manchester cast members, Olivier Award nominees Kelly Price as Rose and Jerome Pradon as George, as well as Felix Mosse as Alex, Jack Churms as Jerome/ensemble, Jason Kajdi as Hugo, Julia J Nagle as Elizabeth/ensemble, Minal Patel as Marcel and Eleanor Walsh as Jenny/ensemble.
Madalena Alberto has played some of the most coveted roles in musical theatre, including Fantine in Les Misérables (Barbican and UK tour), Grizabella in Cats (London Palladium) and the title role in Evita (Dominion Theatre, UK and International tours). Madalena is also an established solo artist and songwriter, performing regularly in concerts in London, Lisbon and Barcelona.
Aspects of Love has musical direction by Richard Bates, choreography by Sam Spencer-Lane, design by Jason Denvir, lighting design by Aaron J Dootson, sound design by James Nicholson and casting by Jane Deitch. It's produced at Southwark by Katy Lipson for Aria Entertainment and Hope Mill Theatre with Jim Kierstead.
---
Show photos
See the Aspects of Love #StageFaves page for the full gallery of production shots from the production's Manchester run.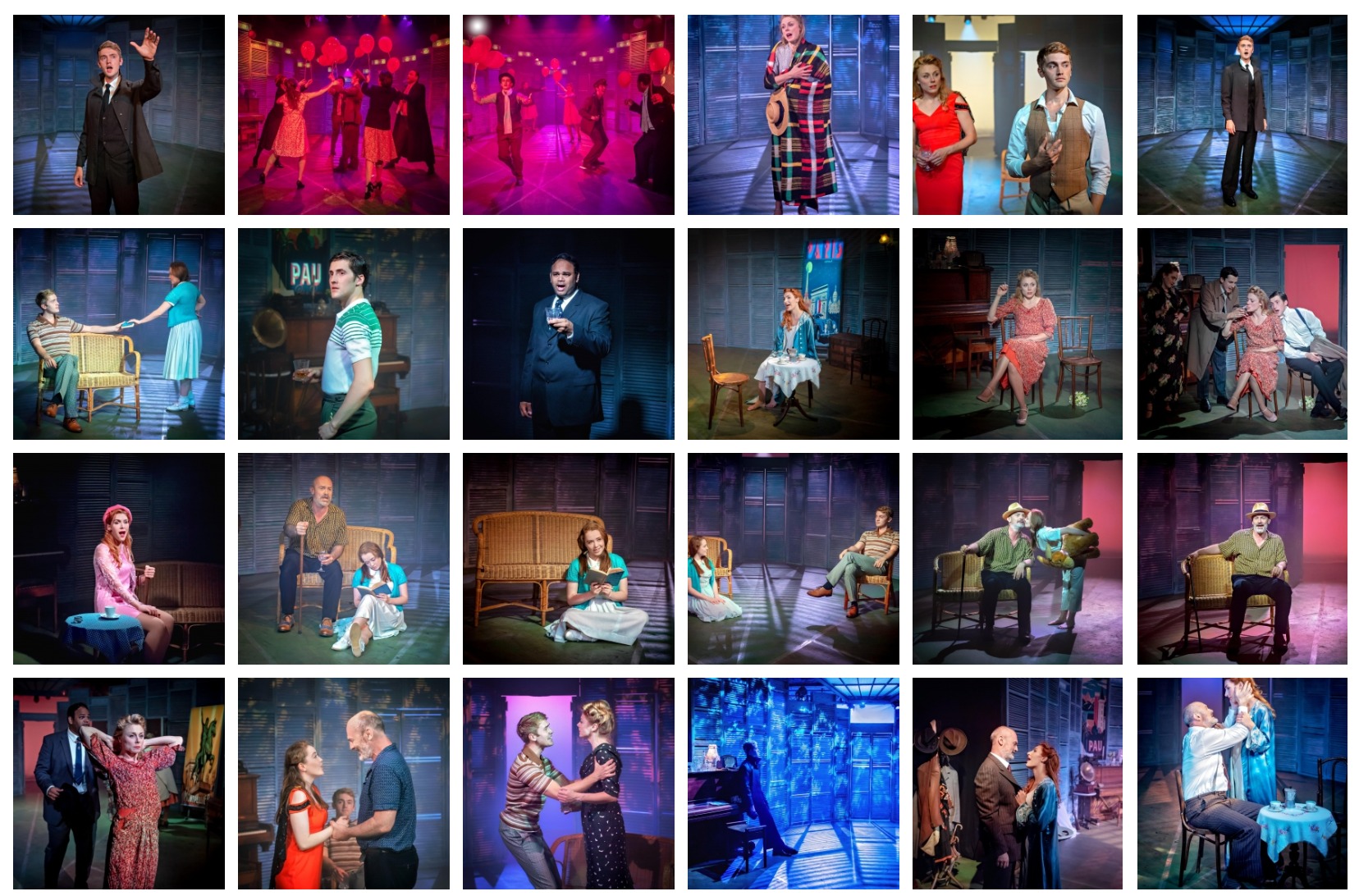 ---
On Twitter
Madalena Alberto and Eleanor Jackson join original cast members for Aspects of Love's London transfer. Do you know which speaks fluent German? And which Portuguese?