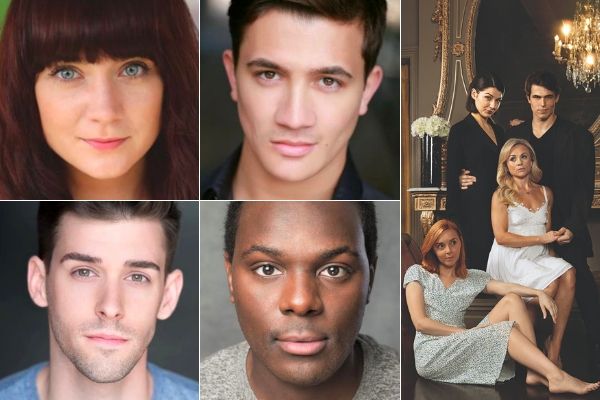 Presented at the Edinburgh Fringe by the team behind West End smash Heathers The Musical, the UK premiere of hit US musical Cruel Intentions: The '90s Musical – based on the cult Hollywood film – has attracted quite a cast including Dominic Andersen, Rebecca Gilhooley, Evelyn Hoskins, Sophie Isaacs and Dean John-Wilson. Are you ready to binge on '90s hits?
Created by Jordan Ross, Lindsey Rosin and Roger Kumble, Cruel Intentions: The '90s Musical is based on the cult Hollywood film starring Reese Witherspoon, Ryan Phillippe, Sarah Michelle Gellar and Selma Blair that cleverly reimagined the soulless aristocrats of classsic 18th century French novel Les Liaisons Dangereuses as vapid, sexy, depraved upper-class Manhattan teens.
In the cast are Dominic Andersen (Sebastian Valmont), Rebecca Gilhooley (Kathryn Merteuil), Evelyn Hoskins (Cecile Caldwell), Scott Hunter (Blaine Tuttle), Sophie Isaacs (Annette Hargrove), Dean John-Wilson (Greg McConnell), Ashley Samuels (Ronald Clifford) and Gemma Salter (Bunny Caldwell). Jonathan O'Boyle directs and is joined by choreographer Gary Lloyd and musical director Sarah Morrison.
This 2019 UK premiere is being produced in the Palais du Variété Spiegeltent at Assembly George Square Gardens by Bill Kenwright, who recently produced Heathers The Musical to great success in the West End.