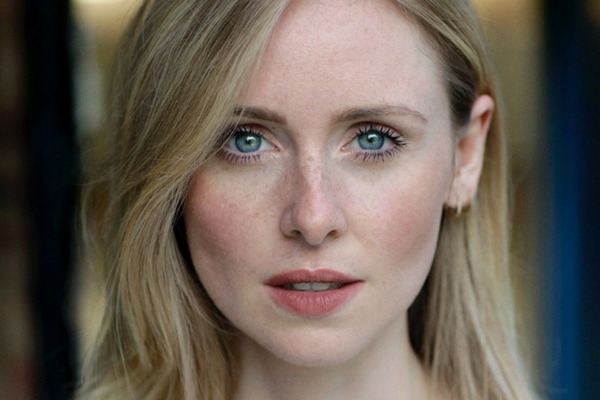 There'll be some quick rehearsals (!) as actress and former X Factor semi finalist Diana Vickers takes on the female lead role of Eurydice in the rock musical which has its first performance this Saturday (!) 10 March 2018.
Vickers joined the cast following the news that Jessamy Stoddart, who was playing Eurydice, had been released to take up an exciting TV role. Written by Sam Cassidy and directed by Arlene Phillips, Myth: The Rise and Fall of Orpheus opens on Saturday for nine concert-style workshop performances at The Other Palace. The production will be semi-staged and performed by a live six-piece rock band.
Cassidy said: "Diana was literally a life-saver. She came on board at just a few day's notice and has been absolutely awesome. Phillips added: "This has been a mental week but Diana is a star and stepped up brilliantly, I couldn't be more thrilled."
Vickers, who became a household name as a semi-finalist on The X Factor 10 years ago, made her acting debut as the star of The Rise and Fall of Little Voice in the West End. She has also played Janet in The Rocky Horror Show on UK tour and returned to the West End in The Duck House.
Previously called 27, Myth: The Rise and Fall of Orpheus returns to London with a new title, a revised book and eight new songs, including the new upbeat final number, 'Pandora's Hope'. A video of the cast singing the number has been released today.
The cast also features: Zoe Birkett (The Bodyguard, Thriller Live and Priscilla, Queen Of The Desert original cast in the West End), Richard Carson (Mamma Mia!, Miss Saigon, both in the West End), Eloise Davies (27, Cockpit Theatre), Amy Di Bartolomeo (Bat Out Of Hell, London Coliseum, Priscilla, Queen of the Desert, UK tour), Lauren Ellis-Steele (Wicked, UK tour), Joel Harper-Jackson (Jesus Christ Superstar, Regent's Park Open Air Theatre, Beautiful, West End, The Curious Incident of the Dog in the Night-Time, UK tour), Jaymi Hensley (Hensley trained at The Brit School before entering The X Factor and joining pop sensation Union J), Jodie Jacobs (27, Cockpit, Bananaman the Musical and Carrie, Southwark Playhouse), Laura Johnson (Hair, Hope Mill Theatre and The Vaults), Shekinah McFarlane (Tommy, UK tour, Hair and Parade, Hope Mill Theatre), Matthew McKenna (Bananaman The Musical, Legally Blonde, We Will Rock You, The Phantom of the Opera, West End), Alice Martin (27, Cockpit Theatre), Jodie Steele (Wicked, UK and international tour), Nathan Vaughan-Harris, Damien Walsh (Sunny Afternoon, West End, Dreamboats and Petticoats, UK tour).