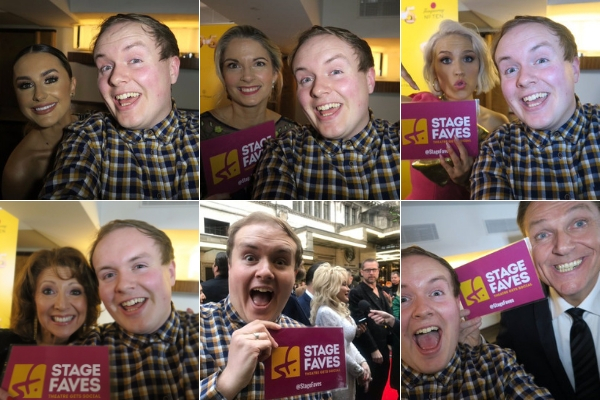 Our #FirstNightTakeover series continues with Perry O'Bree attending the West End opening of Dolly Parton's 9 TO 5 THE MUSICAL at the Savoy Theatre, continuing in the West End to 31 August 2019. Perry was there at the after-party to catch up with several members of the cast including Caroline Sheen, Amber Davies, Natalie McQueen, Brian Conley and Bonnie Langford. Watch out for Brian describing Perry as one of the best theatre vloggers around & some expert video-bombing from Olivier Award winner Michael Jibson!
What a glamorous, star-studded opening night it was for Dolly Parton's 9 to 5 The Musical – at the Savoy Theatre, London for a strictly limited season from 28 January to 31 August 2019 – with Perry O'Bree catching up with Jodie Prenger, Beverley Knight, Giovanni Spano, Kerry Ellis and more, even before the curtain went up! Plus there was a chance to get up close and personal to Dolly Parton herself on the Red Carpet.
At the after-party there was also plenty of time to catch up with the show's stars: Caroline Sheen (playing Violet Newstead), Amber Davies (Judy Bernly), Natalie McQueen (Doralee Rhodes), Brian Conley (Franklin Hart) and Bonnie Langford (Roz Keith).
You can also watch the curtain call in the video below and see when the whole cast was congratulated by Dolly Parton, book writer Patricia Resnick and director Jeff Calhoun.
9 To 5 The Musical runs at the Savoy Theatre until 31 August 2019. CLICK HERE TO PURCHASE!
---
First-night video
---
First-night tweeting