In Sasha Regan's upcoming revival of classic Broadway and Hollywood Golden Age musical Gentlemen Prefer Blondes, which runs at the Union Theatre from 2 to 26 October, Abigayle Honeywill follows in the footsteps of Carol Channing, Marilyn Monroe and Megan Hilty to play bombshell gold-digger Lorelei Lee. She took a break from rehearsals to tell us more.
Based on Anita Loos' best-selling 1925 novel of the same name, Gentlemen Prefer Blondes is the delicious story of a platinum-crowned gold-digger from Little Rock, Arkansas and her escapades to find herself a rich man. Lorelei Lee is a beautiful showgirl engaged to 'sugar daddy' Gus Esmond, much to the disapproval of Gus' rich father, who thinks Lorelei is just after his money. Lorelei and her best friend Dorothy Shaw embark for France on a cruise ship, aboard which the women attract many admirers. Who'll end up with who?
The musical first opened on Broadway in 1949, making a star out of Carol Channing, and was famously made into the 1953 film directed by Howard Hawks and starring Marilyn Monroe as Lorelei Lee and Jane Russell as Dorothy Shaw.
Gentlemen Prefer Blondes has music by Jule Styne, lyrics by Leo Robin and a book by Joseph Fields and Anita Loos. Its songs include "It's High Time", "I'm Just a Little Girl from Little Rock", "Sunshine", "I'm A'Tingle, I'm A'Glow", "You Say You Care", "Diamonds Are a Girl's Best Friend" and the title number.
---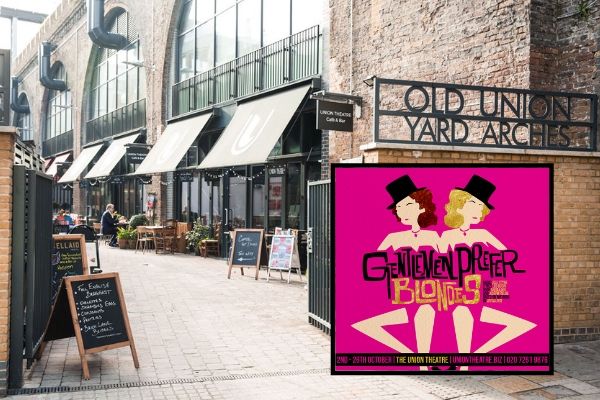 Talking to... Abigayle Honeywill
Since leaving London Studio Centre with a BA Honours Theatre Dance in 2014, Abigayle Honeywill has appeared in Grease at Curve Leicester, Funny Girl and Guys & Dolls on tour, Dick Whittington and Snow White and the Seven Dwarfs at the West End's London Palladium and will appear in Cats - The Movie, released this Christmas.
Any tips for upcoming drama school graduates?
The best advice I could give is to know that everyone's career is different. You could get a job straight out of college or it could take you a few years. Don't let it get you down if it takes you a bit longer to get something as it's all about timing. Keep your head up and learn from the knockbacks because they make you stronger!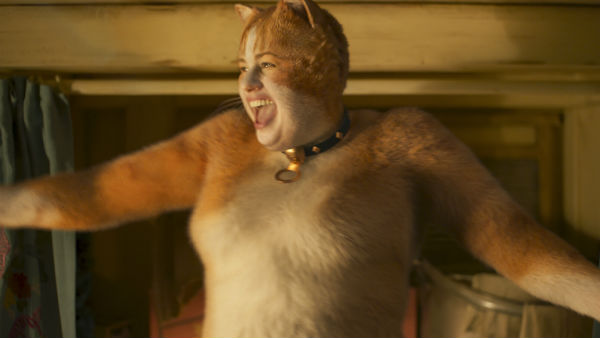 Rebel Wilson in Cats - The Movie


What was filming Cats – The Movie like?
I had a short role in Cats - The Movie. I was in the Gumby cat number with Rebel Wilson! It was an incredible experience to be on set, work with incredible names and get to remake one of the most iconic musicals.
Have you seen Gentlemen Prefer Blondes before?
I have seen the film about a million times. I'm a big fan of the classic musical movies.
How do you feel following in Marilyn Monroe's footsteps?
It's a lot of pressure to play a role that's been done by such incredible actors such as Marilyn as well as Carol Channing and Megan Hilty (who famously competed to play Monroe in a fictional musical in TV's Smash and went on to star in Gentlemen Prefer Blondes onstage in New York in 2012). But, luckily, I can take my inspiration from all of their performances and put my own spin on it.
What's your favourite number in the show?
Oh, it has to be "Diamonds Are a Girl's Best Friend". It's such an iconic song. The music, alongside Zac Nemorin's stunning choreography in our production, just give you everything you want from this famous number.
Why should audiences see Gentlemen Prefer Blondes at the Union?
It is just such an old-time, fun-filled musical that's absolutely bonkers at the same time. You will leave the theatre with a big smile on your face and singing all the numbers!
---
Enter to win by 7 October