While The Secret Garden took home the trophy, the sheer scale of the Titanic's cruiseliner cake astounded all at WEST END BAKE OFF this weekend. Here the cast shares its recipe for (near) success, inspired by lyrics from the show....


How did they build Titanic?
Near a thousand feet in length.
Huge beyond past endeavor
Strong beyond mortal strength
Forty-six thousand tons of Steel
Eleven Stories high!
She's a great floating palace, Floating...
Quiet as a lullaby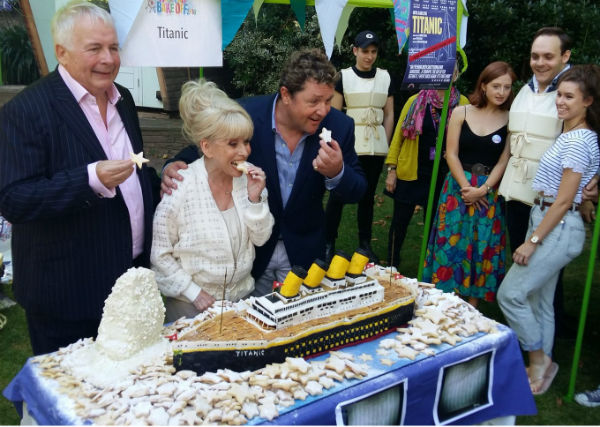 So go the lyrics to the song in Maury Yeston's Tony Award-winning musical, which has extended its strictly limited season at London's Charing Cross Theatre until 13 August 2016. But just how did the cast recreate the famous ship in sponge and icing for The Great WEST END BAKE OFF?
Answer: get the right ingredients, and plenty of them...
102 Eggs
6375g Sugar
8000g Butter
6375g Flour
2 boxes Rice Crispies
200g White Chocolate
3000g Icing sugar
100 Wafers
1000g Fondant icing
Edible glue
Edible paint
4 bags marshmallows