Is 'playing dead' on Spotlight's list of actor's skills? Alyssa Martyn will - literally - corpse it in the upcoming world premiere of IT HAPPENED IN KEY WEST, playing for seven weeks only at Charing Cross Theatre. See which other #StageFaves are joining Broadway's Wade McCollum in the cast...
Alyssa Martyn will star opposite Broadway's Wade McCollum in the world premiere of American musical comedy It Happened in Key West, coming to London's Charing Cross Theatre for a seven-week season from 4 July to 18 August 2018, with a press night on 10 July and a post-show Q&A chaired by Faves founder Terri Paddock on 11 July.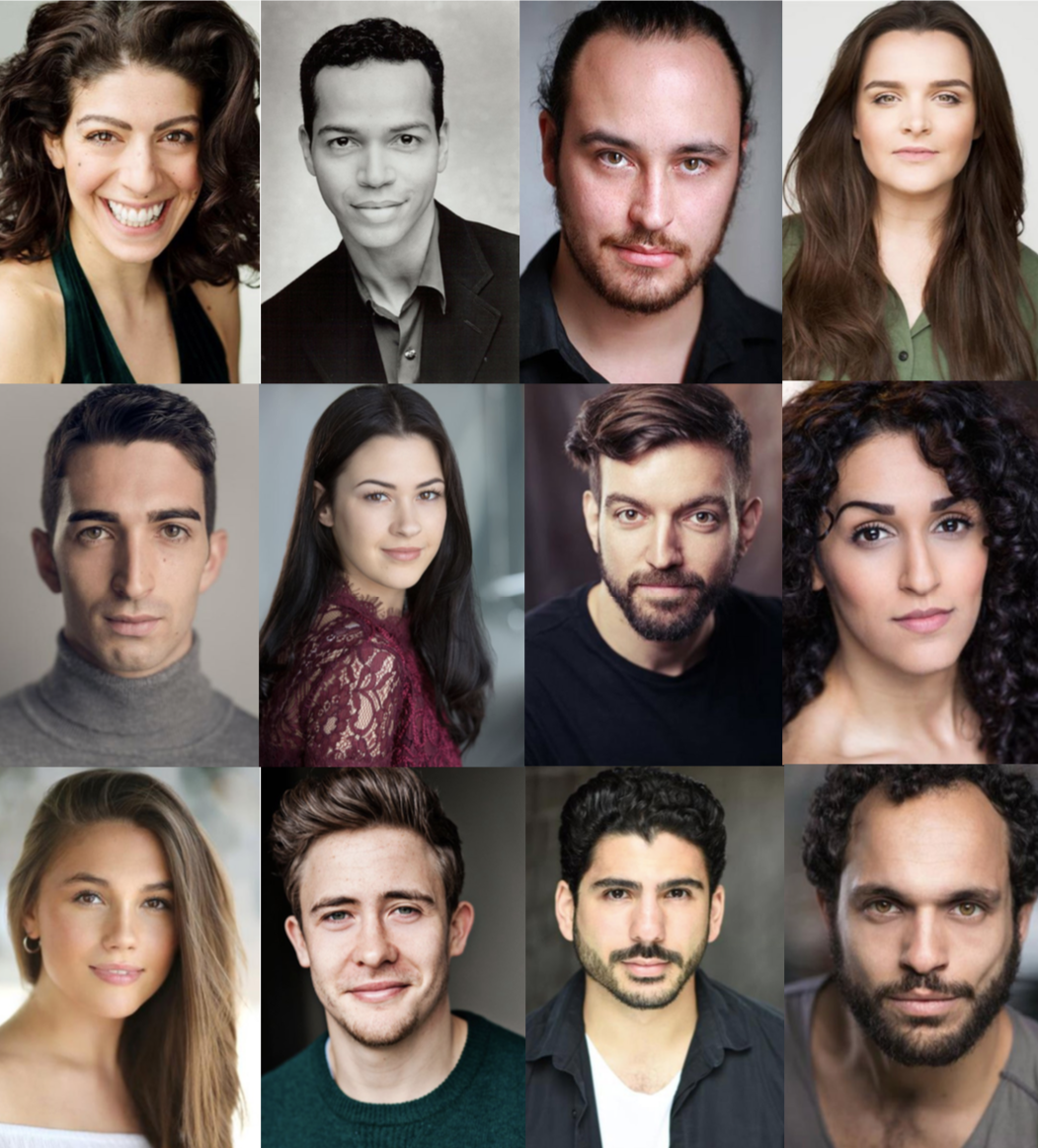 It Happened in Key West is a major new romantic comedy musical by award-winning Broadway composer Jill Santoriello (A Tale of Two Cities), novelist Jason Huza and Jeremiah James, a member of recording group Teatro. It's inspired by shocking true events that rocked Florida's tiny island of Key West in the 1930s.
After decades of searching for his dream girl, eccentric scientist Carl finally finds Elena, only to lose the young beauty to the fatal disease of tuberculosis. For Carl, the eternal optimist, death is only the beginning. He steals Elena's body from the graveyard and takes her home, embarking on the most ambitious "fixer upper" project in history as he tries to bring his beloved back to life…
As previously announced, Wade McCollum reprises the role of Carl, which he previously performed in the musical's US showcase, opposite Alyssa Martin as the tragic love of his life, Elena. They're joined in the cast by Val Adams, Miguel Angel, Alexander Barria, Mary-Jean Caldwell, Andrea Golinucci, Siwan Henderson, Sophia Lewis, Guida Garcia Lueches, Hannah McIver, Ross McLaren, Johan Munir and Nuno Queimado.
It Happened in Key West has book, music and lyrics by Santoriello, book and additional lyrics by Huza, and book and original concept by James. The show is directed and choreographed by Marc Robin, who has staged almost 400 productions across the US, earning multiple awards and nominations.
Also in the creative team are: production designer Jamie Roderick, sound designer Andrew Johnson, costume designer Lisa Zinni and musical director Andrew Hopkins. Orchestrations are by Robert Felstein.

Bios
Wade McCollum was recently nominated for a Best Actor Lucille Lortel Award starring Off-Broadway as Ernest Shackleton in Ernest Shackleton Loves Me. Previously, he starred as Tick/Mitzi in the first national tour of the musical Priscilla Queen of the Desert and as Hedwig in Hedwig and the Angry Inch, for which he garnered the Los Angeles Drama Critics Circle Award, Backstage's Garland Award for Best Actor and won an Ovation Award for Best Musical. In 2012 Wade was seen Off-Broadway as the Velociraptor of Faith in Triassic Parq – the musical. In New York he also starred as Jeffrey in Jeffrey at the Sage Theatre and as Nestor le Fripe in Irma la Douce at Musicals Tonight.
Alyssa Martyn originated the role of Amelia in the premiere of new musical The Clockmaker's Daughter (Landor Theatre/St James Theatre Studio). Her other roles include playing Gazer in The Cagebirds (New Wimbledon Theatre Studio), Marty in Grease, Ariel in Footloose, Mabel in The Pirates of Penzance, West End Men (Vaudeville Theatre), and The Mikado (Charing Cross Theatre).
---
Enter to win tickets!