Our #FirstNightTakeover series continues with Stage Door Joe attending the opening night of JUST SO at the Barn Theatre, Cirencester, a festive treat that brings an incredibly successful first year at the venue to a colourful close. What a night Joe had seeing Stiles and Drewe's creation brought to life by such a talented cast. Catch up with all his animal adventures below…
Kirk Jameson's production of the much-loved, family musical Stiles and Drewe musical JUST SO, inspired by Rudyard Kipling, continues until 13 January 2019. Stage Door Joe was there on opening night to take in the buzzing atmosphere, witness the awesome production and catch up with cast members including Molly Lynch (Kolokolo Bird), Grant Urquhart (Leopard), Michaela Stern (Rhino), Lewis Cornay (Elephant's Child) and Duncan Drury (Eldest Magician). Also in the cast are Louis Leonowens, Dylan Wynford, Evie Rose Lane, Imogen Halsey, Kiran Patel and Rosalind Ford.
In JUST SO, five of Kipling's short stories are woven together into a wondrous tale of personal courage, individuality and friendship. The Eldest Magician is creating all the animals. Everything is Just So until Pau Amma the Crab starts playing with the ocean, which causes the land to flood, putting the other animals in danger. While the rest of the animals accept their sad fate, Elephant's Child embarks on a journey to challenge and overcome the disobedient crab. Along the way, he meets other creatures and discovers how they came to be the way they are.
---
Show photos
See the full gallery of Just So production shots in the gallery on the show's #StageFaves page.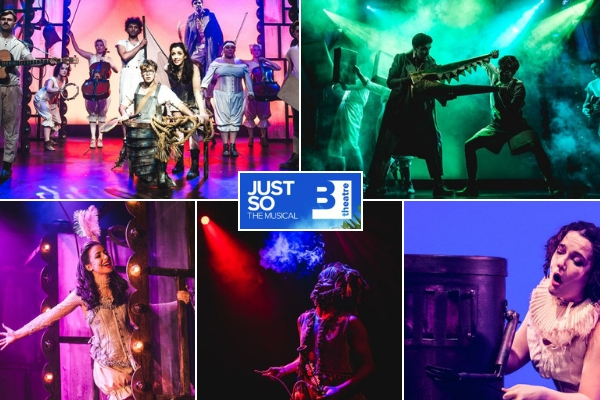 ---
First-night tweeting