From Glyndebourne to Fascinating Aida to Barbra Streisand, actor, singer and comedienne Liza Pulman has brought her extraordinary voice to a wide range of material. Now she's bringing her latest show LIZA SINGS STREISAND to the West End's Shaftesbury Avenue. Read part one of our interview with her - and don't forget to enter our competition!
Direct from a sell-out run at Andrew Lloyd Webber's theatre The Other Palace as part of a wider UK tour and two sell-out performances at Wilton's Music Hall, LIZA SINGS STREISAND comes to the heart of London's West End with four new dates at the Lyric Theatre, Shaftesbury Avenue. Streisand standards reinvented by Pulman in the show include Evergreen, People, New York State of Mind, The Way He Makes Me Feel, Don't Rain on My Parade, The Way We Were, Second Hand Rose, You Don't Bring Flowers and many more.
---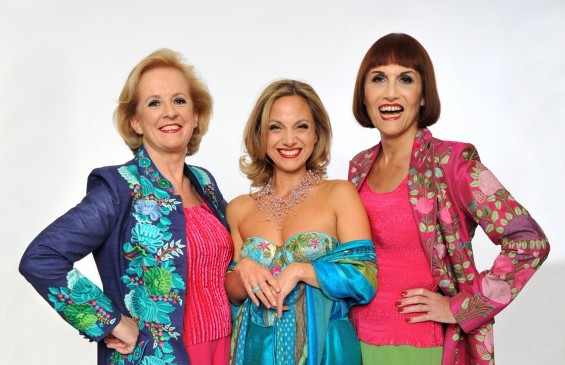 Liza Pulman with Fascinating Aida's Dillie Keane & Adele Anderson
Talking to... Liza Pulman
After an early career singing at Glyndebourne and in the West End and then starring for 14 years in the comedy music trio Fascinating Aida, in 2016, Liza Pulman developed a solo career of concerts and recordings in the "Liza Sings" series. LIZA SINGS STREISAND is the third show in the series to date, following Everything's Coming Up Roses and Songs of Hollywood.
Do you enjoy putting together the programme for your shows?
I absolutely love putting the show programmes together. I love creating new arrangements of songs that people know really well and also introducing the audience to songs they might not already know. Then taking all of these songs and shaping them into a great night. Light and shade. Fast and slow. Big and small. There's a natural flow to these things and it's a fabulous challenge to find it.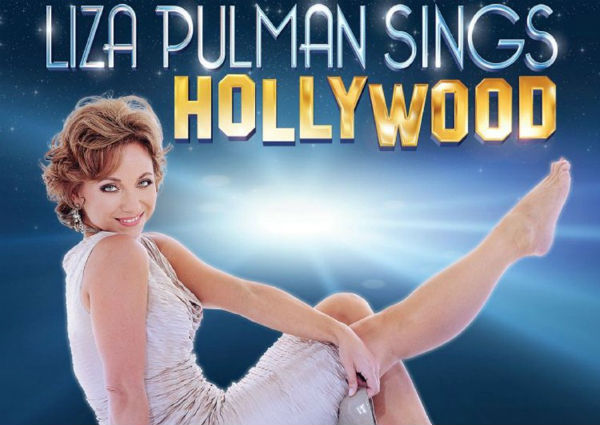 Is it daunting to perform alone?
Actually, I love it! I miss the Fascinating Aida girls, of course - theres' a wonderful safety net with the three of us on stage together. But in LIZA SINGS STREISAND, I am backed by six amazing musicians and we are a proper famiy. When we first started with the Songs of Hollywood show, I was much more out front and they were more of a backing band. But these days I ask our stage manager to put us as close to each other on stage as he dare. One of the great joys of the show is the relationship I have with these fantasic players, and the audience loves to see that.
How would you describe your relationship with the audience?
I've done all sorts of performing throughout my career, but it's taken me to be nearly 50 (she coughs..!) to realise that the thing I love most in the world is to stand on a stage and just sing, talk and be myself. I love people and I am at my most relaxed when I am up there.
Obviously, I write and script my shows, and there is a shape and a structure to them, but the best bits are always the improvised moments when something goes wrong or when someone in the audience says or does something unexpected. On a long tour, no matter how tired I am, hearing the audience's laughter, or for that matter, their silence is the biggest lift of all.
---
Enter our competition
We're giving away five pairs of tickets to LIZA SINGS STREISAND. Enter to win by Friday 15 March 2019.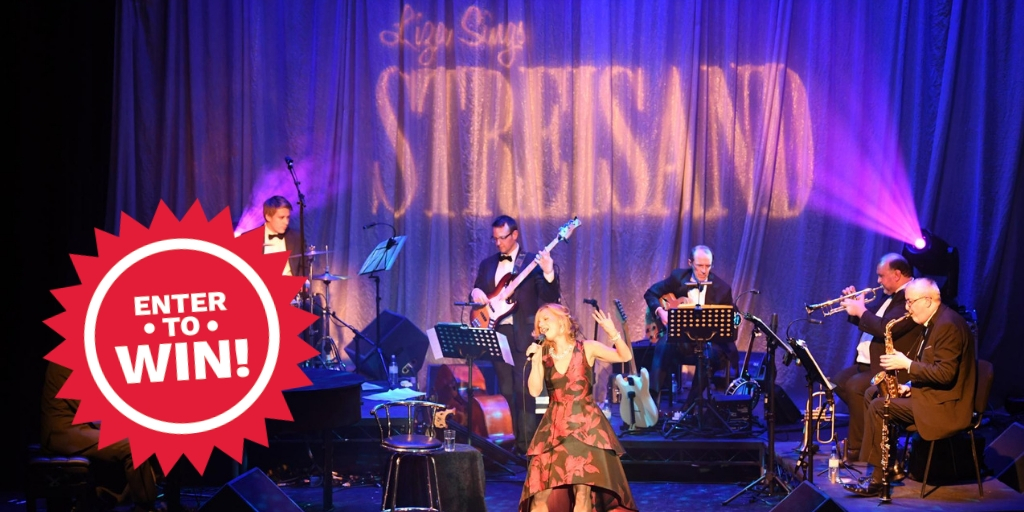 ---
Show trailer