In recent years, the world of musical theatre has received an extra dose of LOLs with well-known comedians taking to the stage and appearing to take the new challenge in their stride. With Miranda Hart coming into the role of Miss Hannigan in the new production of much loved musical ANNIE opening soon at the Piccadilly Theatre, and with her name plastered across the advertising, Becky Wallis from the Musical Theatre Appreciation Society asks if comics can really make it work on the West End...
My personal experiences with seeing comedians in musicals didn't start until I saw the touring production of CHITTY CHITTY BANG BANG last year starring Jason Manford in the leading role of Caractacus Potts and Phil Jupitus as Baron Bomburst. I didn't know what to expect and I came out pleasantly surprised. Both were great and fitted their roles very well. The role of Caractacus has both comedic and serious moments and Mansford was able to play both to a very high standard. I've also heard good things about him in a production of Sweeney Todd where he was able to play it completely straight in a darker role. On the other hand, Jupitus appeared to delight in the overly comedic role of Baron Bomburst, yet I remain unsure if he could play a more serious role. I guess some people are just more suited to comedy than other things.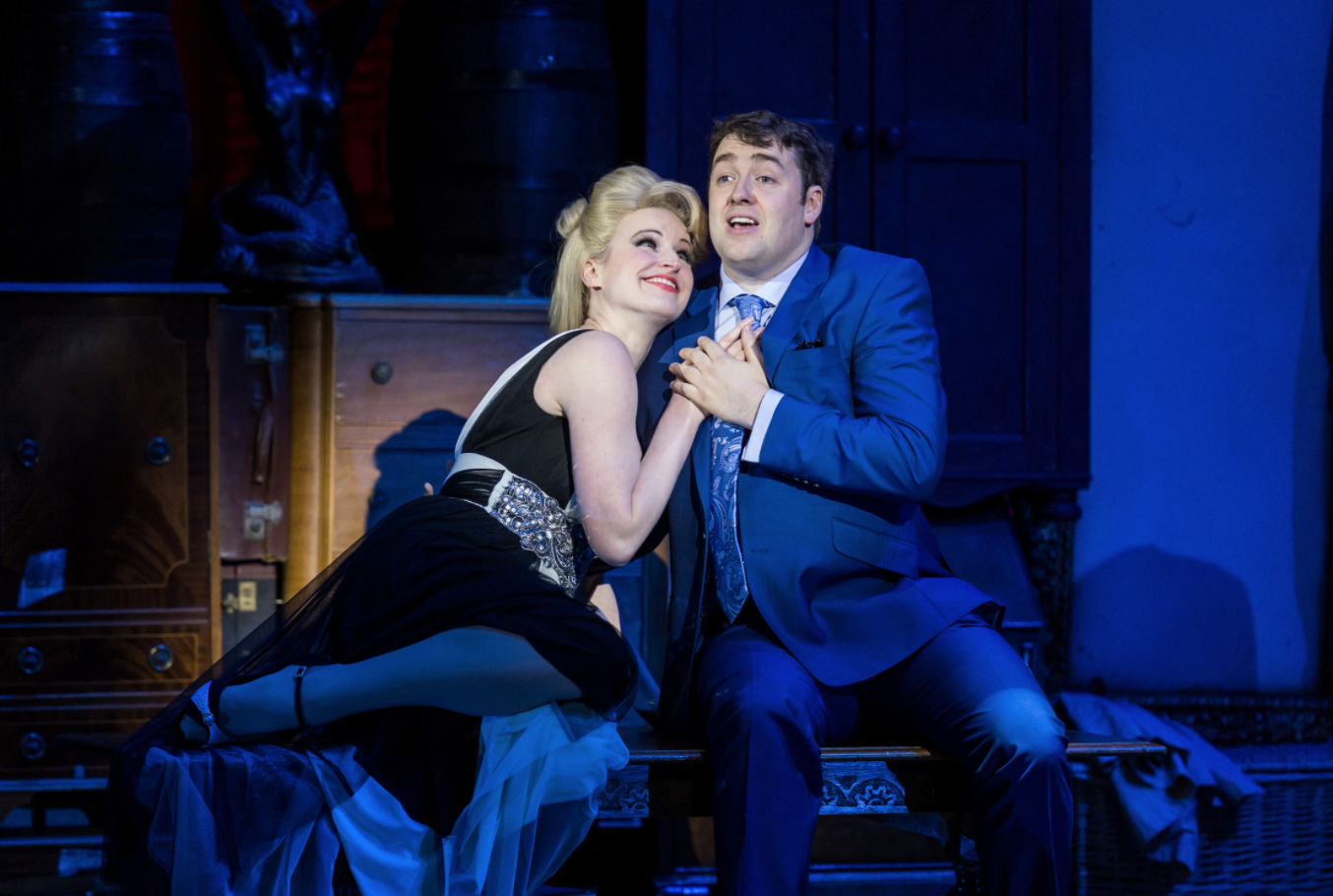 Comedians base their careers on the desire for people to laugh at them and laugh with them, but does this change when they are performing in a certain role with other cast members rather than just performing alone onstage being themselves? Perhaps the fact that they are used to being laughed at makes them that little bit more fearless when it comes to making a fool of themselves. But, here lies the issue, musicals are not pantomimes. There is not always a place for a comedic role. Can comedians play it straight and handle the more serious roles?
I think that this is why some people are concerned about how Miranda Hart is going to play the role of Miss Hannigan. Is she going to play it seriously - the horrible women who treats the girls she is meant to care for horribly and cares only for money - or is she going to play it up for a laugh from the audience? Yes, Miss Hannigan does have her funny moments but on the whole she is a dark and horrible character not designed to be used for over the top comedic effect. In terms of this portrayal of the character by the famous comedian, it could go either way. Another crucial point to mention of course, is that she has admitted to never really singing before. It is a musical after all, and I am really hoping that she has the voice to handle the songs.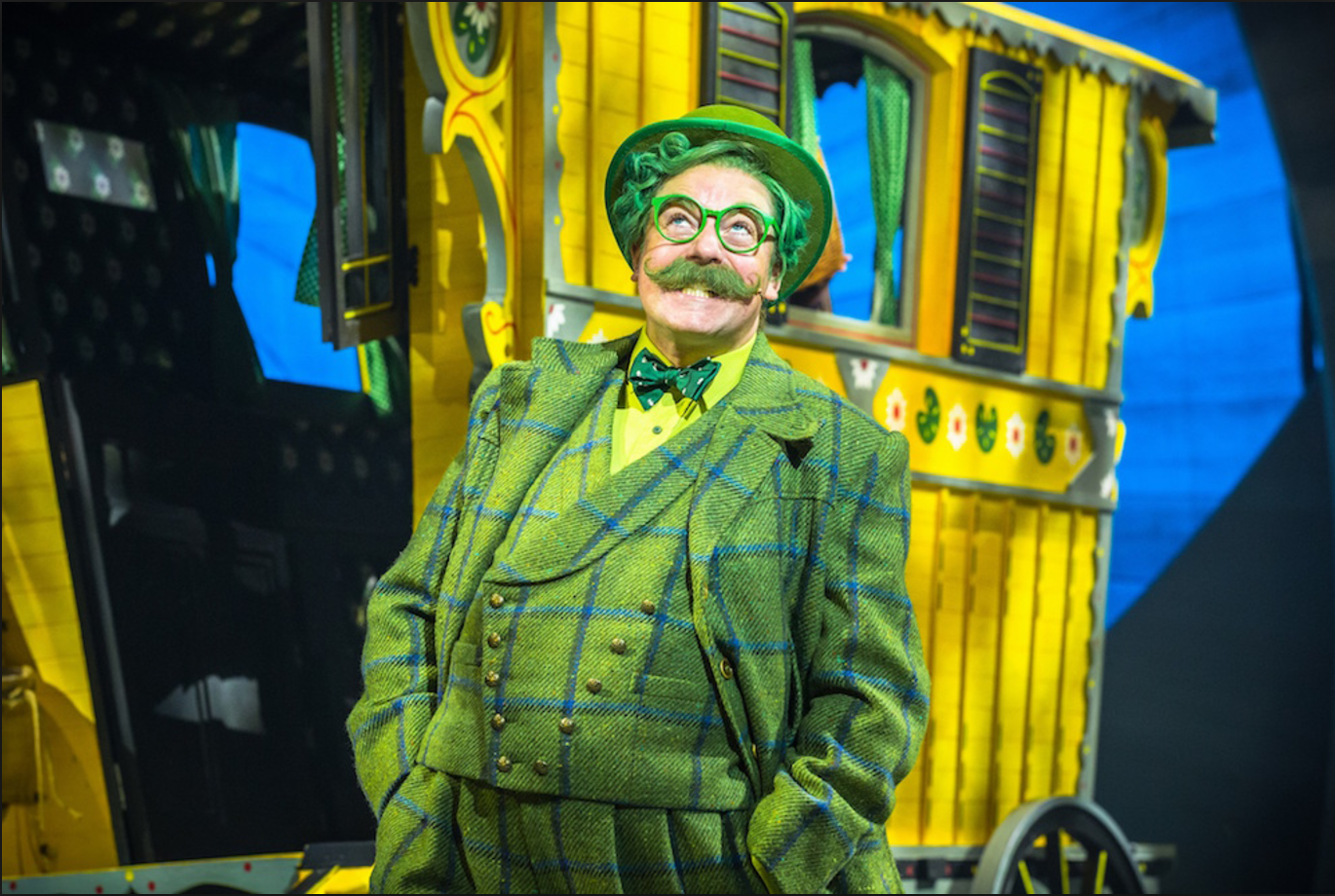 Hart is not the only comedian soon to be taking to a West End Stage. With Mel Brooks YOUNG FRANKENSTEIN announced to play at the Garrick Theatre, Ross Noble will be taking on the role of Igor. This isn't his first step into musical theatre, having been in the production of THE PRODUCERS alongside Jason Mansford. Of course, Igor is a comedic character, and will perhaps suitable to be played by a comedian.
Other comedians including Rufus Hound and Gary Wilmot will soon be taking to the stage at the London Palladium as Mr Toad and Badger in the new musical production of THE WIND IN THE WILLOWS. Having already seen this production on its opening press night in Plymouth, I can say that Rufus Hound is excellent in the role - full of fun and energy - but I have to admit that he does not have the strongest voice. Yes, it's suitable for the role of Mr Toad but I am unsure that it could handle anything tougher. Wilmot was great in BIG the musical, and I for one am interested to see him take on this new role of Badger.
I think that when it comes to comedians in musicals, it comes down to the question of will a comedian ever play a more serious role or will they always play a character that has at least some comedic moments? In the end, the question is: are they only there to be a big name for the posters and bring the audience some extra laughs?
Let us know your opinions. What comedians have you seen on the stage?