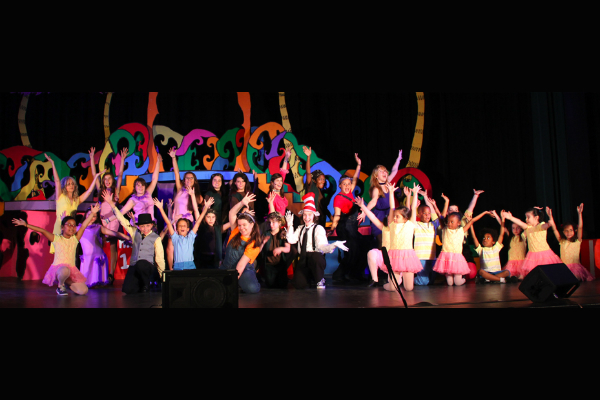 With school holidays fast approaching, what is there to do to keep the kids occupied? Musical Theatre Appreciation Society's Keira Dulake is a big advocate of children's theatre and provides some child-friendly suggestions for all ages to enjoy...
Calling all parents, grandparents, godparents, or anyone who just loves children's theatre - this blog is all about the kids! I'm going to give you a quick insight into the best way to get children into theatre, recommendations and age restrictions and much more.
When I was younger, as far as I can remember my parents always, without fail, took me to a pantomime every year. But as far as theatre went, this is all I ever experienced until my 13th Birthday when I asked to see Wicked. Theatre wasn't something that was actively pushed at my school, it was more of a requirement a hobby or something to enjoy. I knew who Shakespeare was and I'd read Romeo and Juliet but I still couldn't comprehend what on earth was happening.

The arts are something I believe to be really important in growing up. It helps children find their likes and dislikes, discover their passions and for some, it even drives a career. Theatre is a huge cultural aspect of living in England, especially if you're based near London. People travel across the world to come and visit the West End, and I think it's often something that is overlooked because we live within a close proximity of it all. Children aren't really told how iconic theatre is as part of England, and it shouldn't be overlooked or taken for granted. The children are the next generation - in 20-30 years' time, it'll be them rigging those lights or standing up on those stages.
Perhaps there should be more theatre on the curriculum?
If you think this is the case for your child at school, or even yourself, there are always other options! Google is your best friend when it comes to finding a club, choir, Stage Coach or dance school - the list goes on. My advice to anyone wanting to get involved with theatre classes or similar is that the first is always the scariest and after that, they get more and more fun every week.
One thing that perhaps puts people off taking children to the theatre is the cost of it, say if a family of 5 wanted to see Charlie and the Chocolate Factory at £65 per ticket. But it doesn't have to - There are plenty of options for cheaper, sometimes even free theatre aimed at the younger generation.
Why not check out your local theatre?
I am currently the Stage Manager on an immersive piece of dinosaur-themed theatre with my local theatre (G Live), which is totally free. This is not unusual if you know where to look! It doesn't have to be strict 'sat down and watch a show for 2-3 hours' kind of theatre, as many younger children don't have the concentration for that. Immersive theatre is a great alternative and there's always loads going on. My personal pick for April would be Adventures in Wonderland, which is specifically created for children aged 5-10 as a younger version of the full show Alice's Adventures Underground. It's a totally immersive show and a lot of fun for the younger ones.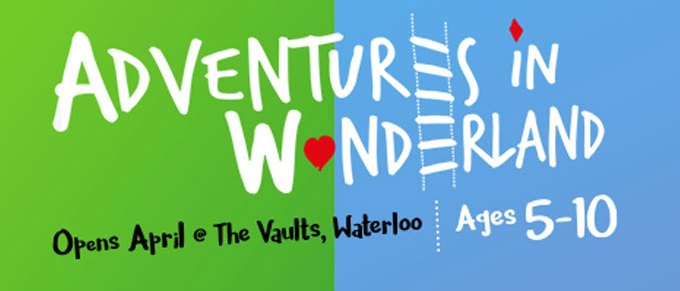 One thing I have noticed crop up a lot is parents not knowing what is age appropriate for their child. Most shows do have age recommendations and many have been asking about this for shows such as Hamilton and The Book of Mormon recently. I've taken this statement direct from the Hamilton website, which states:
"Since Hamilton contains some strong language, the show is appropriate for ages 10+. Children under 4 are not permitted into the theatre. Children under 16 years old must be accompanied by an adult."
This means that ultimately, it is your choice as to whether you think the content will be suitable for your child. Appropriate for ages 10+ means you could take a nine year-old if they are accompanied by an adult, but you may not want to. As a parent or guardian, it's probably best left up to your own judgement as to what you want your child to see/ hear - if you think it won't be appropriate, it may be best to leave it. There's a lot of other stuff out there that is age appropriate! I know that if was taken to see something such as Les Miserables at the age of 10, I'd have had no clue what was going on!
It is also important to take into account behaviour when considering a long show. I am all for children seeing theatre, but it is important that they know what is expected when you go to a big West End production such as Wicked. The audience around have all paid a fair amount of money and don't want to be disturbed by chatting, fidgeting or eating (this also goes for adults!). Recently there have been so many experiences of bad theatre etiquette, but if we teach children from a younger age, hopefully this will improve!
Other recommendations for child-friendly theatre:
School of Rock – This is an energy packed, fun loving feel good musical. I would perhaps recommend this to slightly older children, starting around the age of seven or eight - the music is very loud and if you sit in the stalls, you can feel the floor shaking from all the jumping.
Aladdin – I haven't actually seen this one so I can't give an age recommendation, however I've heard good things and know it is definitely child suitable!
The Lion King – Very clever in terms of puppetry, and if you have a Disney fanatic on your hands, get yourself down to the Lyceum Theatre now. The theatre say that this is suitable from 3 years upwards, providing the child can stay seated and not be a distraction to others. Personally I'd recommend from about 6 years, just so they appreciate the show a tad more.
Joseph And The Amazing Technicolor Dreamcoat – This one I caught at G Live a few weeks back and loved! This one I would say is suitable from ages 3+ and there's even a little dance opportunity at the end. It's a burst of colour and such fun for the little ones!
The Wind in the Willows – This is going to be hitting the London Palladium from June to September and will great fun for the little cherubs.
Matilda – This show is totally adorable and has a great cast made up of children. I would actually recommend this at around the age of 8, as there are some scarier parts to it so if your child is particularly timid, I'd avoid this till an older age.