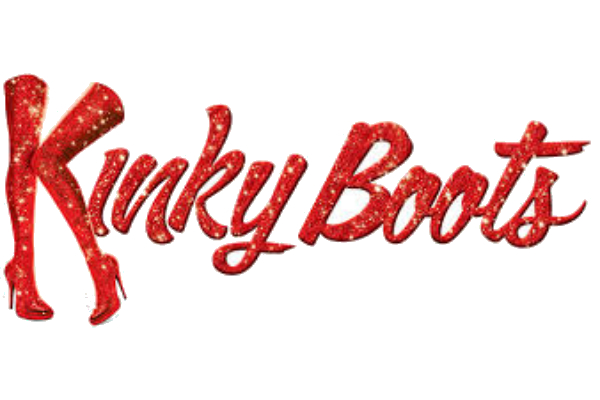 As it struts fabulously through its 2nd year on the West End, Musical Theatre Appreciation Society's Willy Mukendi-Wood lets us know why this musical is a must see!
1. Just be who you wanna be
A wonderfully crafted musical, Kinky Boots at London's Adelphi Theatre teaches us we are amazing just as we are. The audience are taken on a journey, witnessing some of the less cultured characters learning to accept the beautiful, flamboyant Lola (Matt Henry).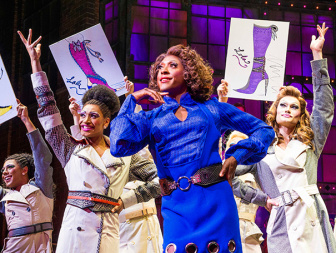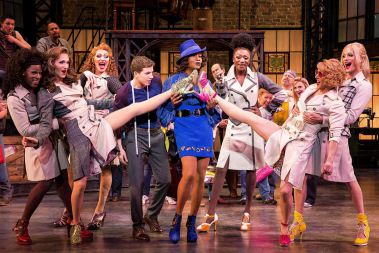 2. We're the same, Charlie Boy, you and me
With the two leads being as visually opposite as two males can be, they learn that despite their obvious differences they are both just two people trying to get by. It's a wonderful comment on social acceptance whilst encouraging people to be more open-minded.
3. Raise you up
It is near enough impossible to leave this musical without feeling raised up. It's fun, in your face, comical, emotional and even a touch cathartic. A great one to watch when you want to leave with a huge smile on your face.
4. I hope you don't mind but I bought back up along, Angels tell the man what you need
As a female I struggle to walk in heels, so I will never understand the flips, twists and splits I witness these awesome characters perform so naturally. Everybody needs Angels! It's hard not to cheer when they strut out looking fabulous, ready to enhance any number just with their presence alone. What are the Angels? A bunch of sexy, sassy triple threats.
5. I'm your cocoa butter bitch
This show has some of the funniest one liners ever. From "I just stuff his boxes..." to "There's a room full of people waiting to feel normal by comparison." it's impossible to watch this show without laughing. The performers have flawless comic timing.
6. The History of Wrong Guys
Yes, it's leading lady Lauren (Elena Skye) - her facial expressions are the most quirky and hilarious I have ever witnessed. One of my favourite characters down to her comical timing alone, Lauren symbolises the most extreme crush anyone has ever felt multiplied by a million.
Original Broadway cast member Stark Sands sings Soul Of A Man
7. Soul of a Man
I am not sure I am able to conceptualize all the feels that occur when this beautiful number takes place. It is such a relevant song with a universal theme. We've all tried to play hero at some points and had the world shift our plans in a complete different direction. Being able to witness that vulnerability is such a poignant moment in the musical.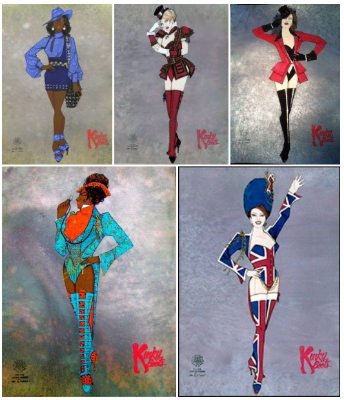 8. Land of Lola
Lola is a beautiful, comical, strong character. What I love so much about Lola is that on the surface it is very easy to assume this role is one layered. But as the musical progresses the different layers and real social commentary is unmissable. Lola is a symbol of the real struggles and triumphs that real people deal with. This musical is a boost of strength with messages and whispers of support echoed throughout.
"And the best part of me, is what he wouldn't see"


9. The Sex is in the Heel.
If you're interested in costume design this is a perfect show to watch. The opening number tells us that the most beautiful thing in the world are shoes, so you know that these outfits are all glitter, sparkle and glam - three words to describe Lola and the Angels. As Charlie's (David Hunter) creativity is challenged by Lola, so are the results of the Kinky Boots enhanced by Gregg Barnes Olivier-award winning designs.

10. You change the world when you change your mind
One of the characters who Lola struggles with is Don (Alan Mehdizadeh). Being a "lads lad", Don can't wrap his head around Lola's lifestyle and image. Then, after Lola purposely loses a boxing match to allow Don to save face, he begins to lose some of his hate. The perfect visual aid of this is when Don himself walks out on stage with one of Lola's Kinky Boots. A simple lesson for anyone to take away from this is that changing ourselves can sometimes be our biggest contributions to the world!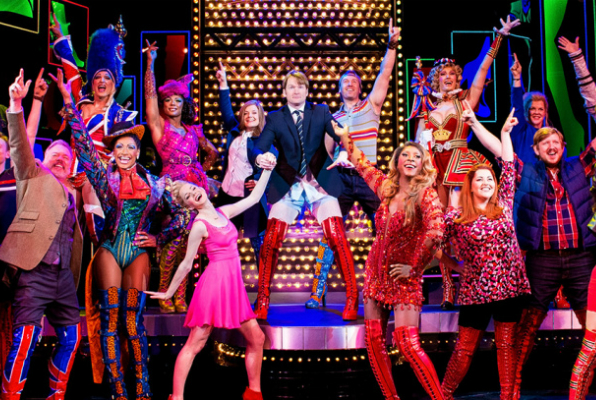 Read the full article on the Musical Theatre Appreciation Society website