The UK premiere of ROTHSCHILD & SONS, with music by Jerry Bock and Sheldon Harnick, is now in its final week at London's Park Theatre. We caught up with Broadway's Glory Crampton, reprising her role from the show's New York run, and West End favourite Gary Trainor, who play mother and son in the show...
ROTHSCHILD & SONS is the uplifting story of Mayer Rothschild, his wife and sons, who, despite being trapped behind ghetto walls, dream of a day when they are no longer locked in or anyone like them locked out.
Mayer Rothschild is an ambitious young merchant in the Jewish ghetto in Frankfurt, Germany, anxious to make something of himself in a world that openly despises Jews. He marries, has five sons, and ultimately, by use of his quick wit and perseverance, transforms his family into an international banking empire serving the royal courts of Europe. But Mayer's main objective is to see the ghetto walls torn down before he dies, and for this, he, his wife and his sons, are prepared to risk everything.
The cast of Broadway and West End actors is led by Tony nominee Robert Cuccioli as Mayer and Glory Crampton as Gutele, roles they created in the 2015 New York premiere, and Gary Trainor as Nathan Rothschild. They're joined in the cast by David Delve, Richard Dempsey, Tom Giles, Tom Lloyd, Kris-Marc Joseph, Joanna Strand, Tony Timberlake and Stephen Webb. ROTHSCHILD & SONS is written by Broadway songwriting legends Jerry Bock and Sheldon Harnick (Fiddler on the Roof, She Loves Me) and Tony-nominated writer Sherman Yellen and directed by Jeffrey B Moss.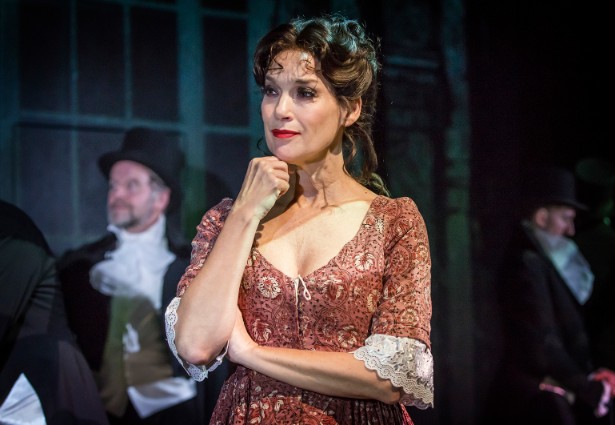 In conversation with... Glory Crampton
Tell us about your character.
Gutele is a strong, loving woman, who journeys from age 20 to 75 in this show. this is challenging to begin with innocence, excitement, expectations of a simple life, her journey through raising five sons, and ultimately feeling what every mother goes through when losing her children to adulthood and beyond. She is the constant reminder through their rise to wealth and fame that the only thing that matters is family and being conscious of others who are in need of the same freedoms the Rothschilds are fortunate to have.
In real life, although they were the wealthiest family in the world, Gutele died at age 91 still living in the one bedroom flat in the ghetto where she raised her family….that's the woman I inhabit.
How do you feel about returning to the show three years after first doing it? Has your approach to your character altered in any way?
It's very special for me having done the very first reading of this with this creative team and to see where we are now. My approach to my character is the same, but my understanding of her has only deepened. It's like adding more layers of depth onto what I've already discovered about her. I've also had more life experience in the past few years which also helps with my understanding of her as a woman, wife and mother.
What's special, if anything, to you about performing onstage in London?
Well, it's just very exciting to be here, to be performing with this wonderful cast. And the British audiences are different, finding humour in different moments of the show than Americans. Our show pinpoints London a lot, and that's exciting to hear the audience respond. I'm thrilled to be here.
You're the only female principal in the cast. How's that been?
I'm lucky, aren't I? I really think it's a special experience to be the only woman. This is a show about a family and their bond and connection with one another, and I am really enjoying finding that bond with each cast member, on and off stage. The actors playing my sons are wonderful, they really affect me onstage. And Robert Cuccioli and I have worked together for our entire careers. It's very special to share the stage with him. The only downfall of being the only woman? ….sharing the loo!
---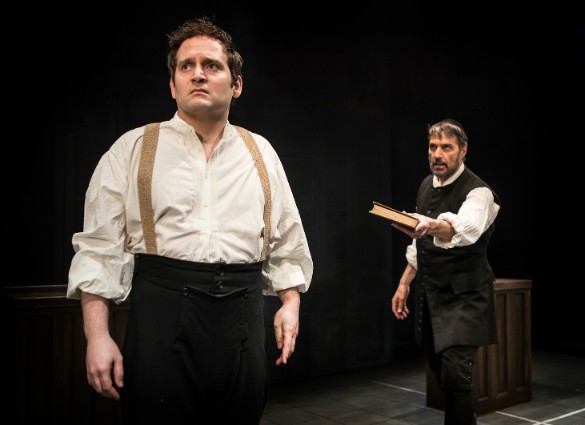 In conversation with... Gary Trainor
Tell us about your character.
I play Nathan Rothschild, the middle of five sons who, in the show, pushes his family to risk everything that they have achieved for a chance that their people, Jews across Europe, may gain the freedoms and equality afforded to other citizens. Nathan is headstrong and passionate and therefore clashes with his father several times - but only because they are so similar.
What most appealed to you about doing this production? Especially coming straight from big West End productions School of Rock and Beautiful?
The script resonated with me as it is a story of family, a family who overcame all odds to rise in a world that didn't want them, and who were able to fight for their place in it. My character Nathan is sent to London and is in awe of the place, as I once was when I first moved here, so I think I connected with the character on that level too. I like to continually change what I kind of parts I do. Dewey Finn in School of Rock was a mammoth departure from the part of Donnie Kirshner that I played in Beautiful. And Nathan Rothschild is another hugely different role. I think it keeps one fresh - and, as they say, variety is the spice of life!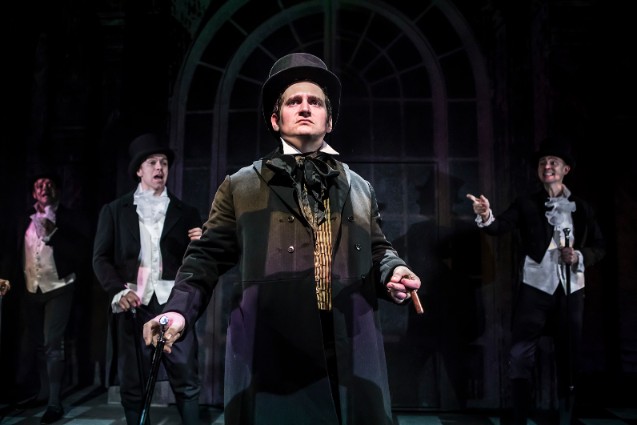 How much did you know about the Rothschilds beforehand? What's the most interesting thing you've learned?
I suppose I only knew that they were financiers and I had heard of Rothschilds' wine. Before I auditioned, I had attended a wedding at the dairy of Waddesdon Manor, which was built by a descendant of Nathan. So I knew that there were huge amounts of money in the family. The most interesting thing I found out is that they started from a ghetto with nothing and managed to rise to become one of, if not the, richest families in Europe at a time when Jews couldn't even hold office or participate in wider society.
In post-financial crash, austerity, Brexit Britain, how ready do you think London audiences are for a story about some of the world's most famous bankers?
I think London is fully ready to hear this story - and needs to. It's especially timely when one reads of heightened anti-semitic incidents in society as well as other injustices and inequality. The story tells of the beginning of the dynasty when they had to fight for everything. You also see through the play that amassing the wealth was not a product of greed on the part of the family but a means of gaining some control in a world that afforded them little.
Not only that, but the Rothschilds looked out for their own people too, that was their dream: to bring down the walls of the ghetto for everyone - walls being quite a talking point these days again too - so much so that, even though Mayer Amschel Rothschild rose to be arguably the richest man in Europe, he and his wife never moved out of the Frankfurt ghetto. With their money, they could have afforded to but he wouldn't because he couldn't tear the wall down in his lifetime.
Really, this is not a story about bankers - although some of the banking scenes are quite funny in the show. This is a civil rights story, and for that reason alone, Londoners should definitely not be put off by thinking it's glorifying bankers.