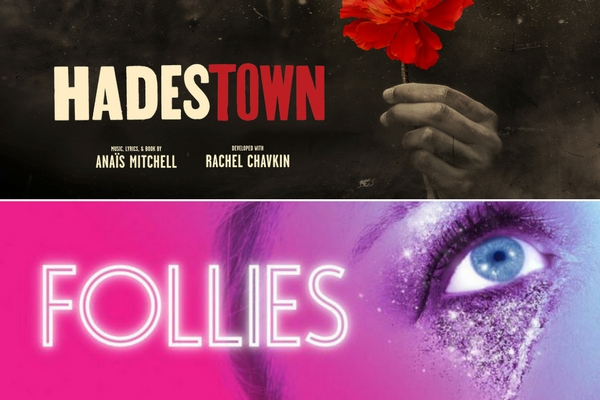 Singer-songwriter Anaïs Mitchell's Hadestown arrives at the National Theatre prior to a Broadway run in 2019, followed by the Olivier Award-winning revival of Sondheim & Goldman's Follies.
Hadestown has music, lyrics and book by Anaïs Mitchell and has been developed with Rachel Chavkin. Following record-breaking runs at New York Theatre Workshop and Canada's Citadel Theatre, the musical arrives at the National from 2 November 2018 (press night is 13 November) and the show is in repertoire until 26 January 2019.
In the warmth of summertime, songwriter Orpheus and his muse Eurydice are living it up and falling in love. But as winter approaches, reality sets in: these young dreamers can't survive on songs alone. Tempted by the promise of plenty, Eurydice is lured to the depths of industrial Hadestown. On a quest to save her, Orpheus journeys to the underworld where their trust is put to a final test.
Mitchell and Chavkin have transformed Mitchell's acclaimed concept album into a new musical that mixes modern American folk music with vintage New Orleans jazz to reimagine a sweeping ancient tale.
After a sold-out run, Follies, winner of the 2018 Olivier Award for Best Musical Revival, returns to the Olivier Theatre in 2019 (previews from 14 February). The show is on sale until 26 March with further performances to be announced.
Janie Dee and Peter Forbes return to reprise their roles in the show which is directed by Dominic Cooke, with designs by Vicki Mortimer, winner of the 2018 Olivier Award for Best Costume Design, and choreography by Bill Deamer.