When the Barn Theatre's inaugural production of THE SECRET GARDEN extended by a fortnight, it gave Faves founder Terri Paddock an opportunity to fit another trip to Cirencester and a post-show Q&A into the diary. And it's a doozy. Watch the full post-show Q&A livestream here - including an encore of one of the show's hugely popular #SecretGarden jam requests...
Three weeks on, it was wonderful to revisit this beautiful, new, 200-seat theatre and this stunning, folk-influenced production of The Secret Garden in a totally packed-out house. If possible, I loved the show even more than the first time. And I got to enjoy another #SecretGardenJam at the interval, with a different set of audience requests. (The company's rendition of Simon & Garfunkel's "Cecilia" was so popular, there was an encore request – which they graciously fulfilled – at the Q&A as well!)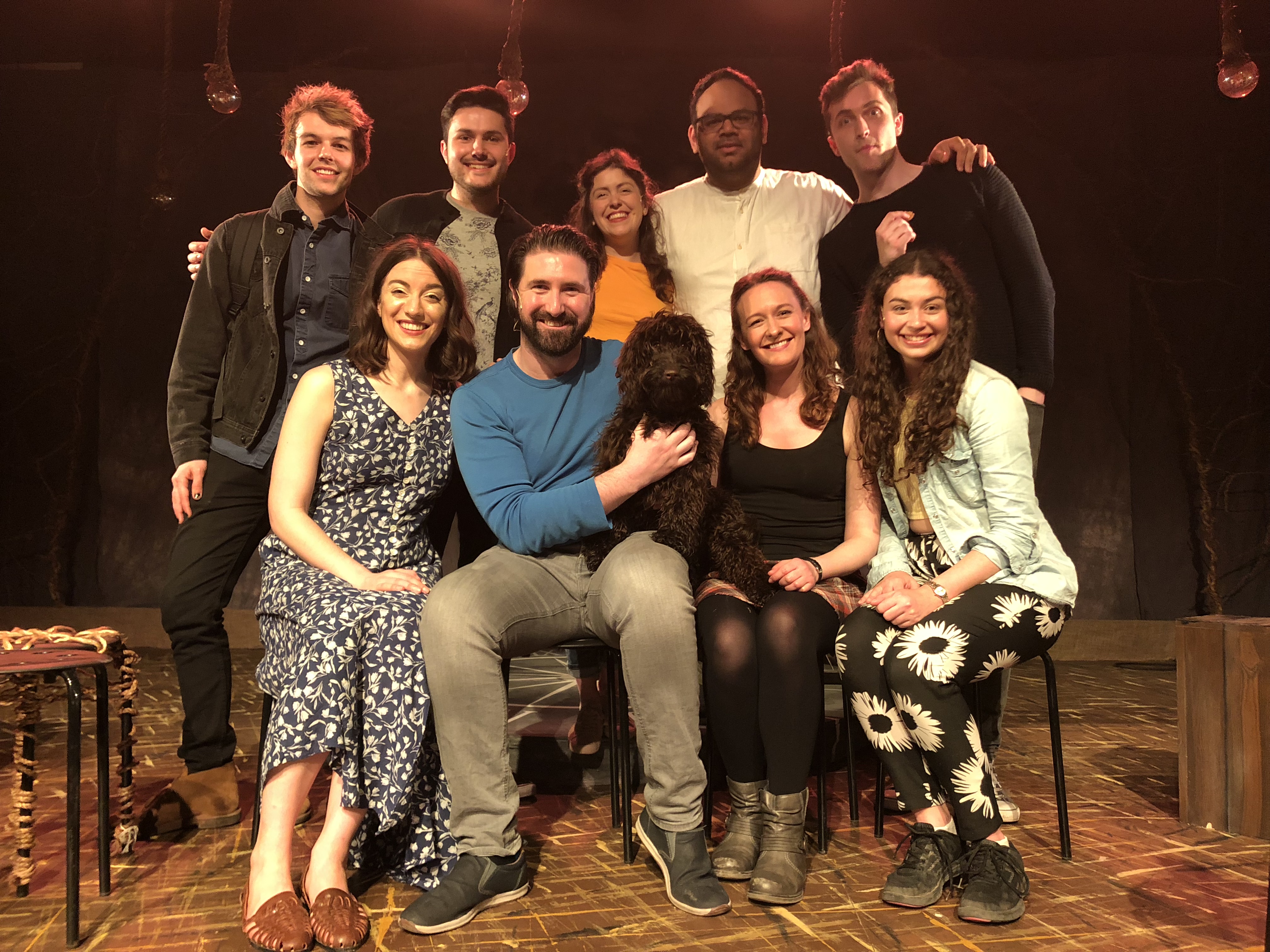 After the performance, I was joined onstage by artistic director Iwan Lewis, the production's director Dominic Shaw and the full 12-strong cast of actor-musicians who perform The Secret Garden with such gusto. The Barn's facilities really are second-to-none – extending to their multi-camera filming of the Q&A, which was streamed live on Facebook. (Last I checked, over 2000 people had viewed it.)
You can watch in full below for insights into the creative process of the show, advice to aspiring actors, recommendations for your own trip to Cirencester (book a pre-theatre meal at Teatro for starters) as well as future plans for the theatre and more. Also scroll down for Q&A photos by Peter Jones – cast member Jenny O'Leary's chihuahua Polly isn't the only pup in the spotlight, my very own Lottie made her stage debut on the night too (pictured right). Lottie LOVES this cast!
Believe me: there is, as Iwan Lewis planned, something remarkable happening in Cirencester. This gives you a good glimpse, but I hope you'll get yourself there soon to experience it first-hand.
For more videos (including more #SecretGardenJam clips), photos and tweets from the post-show Q&A, visit TerriPaddock.com.