Did you miss murderous musical hit Thrill Me: The Leopold & Loeb Story in its previous London dates or at last year's Edinburgh Fringe? Then get your diary out now and plan to catch it at The Other Palace, where it returns for one week only at the end of June...
Chicago, 1924. This is the shocking true story of two aspiring lawyers, Nathan Leopold and Richard Loeb, who kidnapped and murdered a 14-year-old boy in their desire to commit the perfect crime. The 'thrill killers' had an obsessive, sexual relationship that exploded into violence and, with the eyes of the world on their trial, they narrowly escaped the death penalty.
These true events were the basis for Never the Sinner, Compulsion, Swoon and were the inspiration for Patrick Hamilton's play Rope, which was later made into the famous film thriller by Alfred Hitchcock. This musical version of the crime - which has book, music and lyrics by Stephen Dolginoff - premiered Off-Broadway in 2003 and, to date has received over 150 productions in 16 countries and ten languages around the world.
Told in flashbacks, beginning with a 1958 parole hearing, Thrill Me examines the relationship between Leopold and Loeb – both wealthy, normal and intelligent students, about to commence training to become lawyers. We are taken on a journey of two young men, one who believed he was above the law - obsessed and fuelled by the philosophy of Nietzsche to the point he believed he was a 'Superman' beyond good and evil. The other - a loner - became a willing accomplice, empowering Loeb in his crimes. Together, they both believed they had perpetrated the perfect murder - or was one more certain than the other?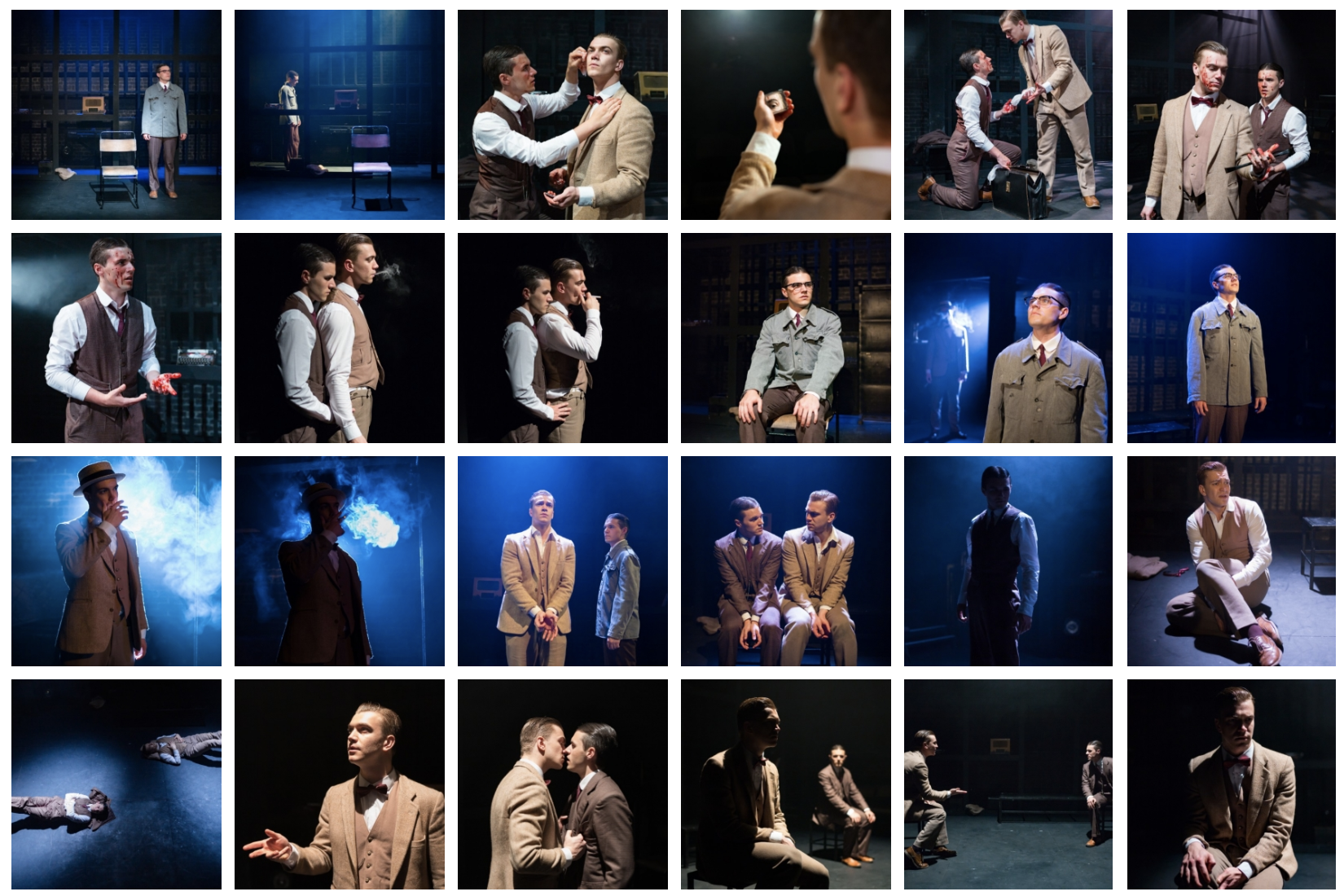 See more photos of Ellis Dackombe and Harry Downes in Thrill Me on the show's #StageFaves page
Thrill Me had its UK premiere at London's Tristan Bates Theatre in 2011, when Jye Frasca and George Maguire starred, later transferring to the Charing Cross Theatre. It was revived for a 2015 UK tour, followed by this production which was a hit at last year's Edinburgh Fringe and has this year and has just returned from a season in Korea. Ahead of The Other Palace, it has additional UK dates in Newtonabbey, Shrewsbury, Frome and Londonderry.
After their success at the Edinburgh Fringe in 2017, recent Arts Ed graduates Ellis Dackombe and Harry Downes reprise their performances as murderers Richard Loeb and Nathan Leopold. Guy Retallack once again directs with musical director David Keefe, designer James Turner, sound designer Peter Russell and lighting designer Richard Williamson, who produces with original UK producers CliMar Productions. There are also voiceovers from Les Dennis, Lee Mead and Patricia Quinn.
This production of Thrill Me won the Broadway Baby 'Bobby' award in Edinburgh and has been nominated for numerous awards including seven Off-West End Stage Awards and 'Best Off-West End Production' by WhatsOnStage.com.