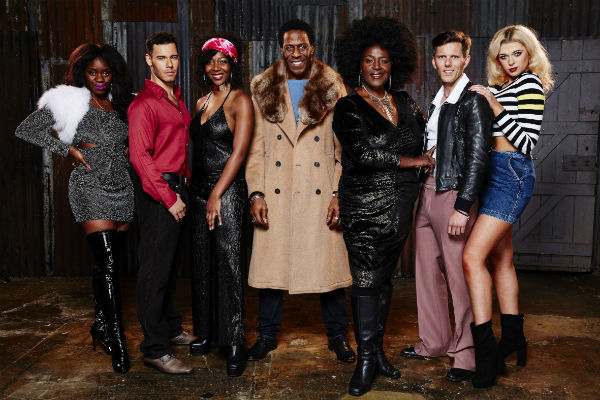 How are preparations going for the long-awaited UK premiere of Cy Coleman's Tony Award-winning masterpiece THE LIFE? We sent fellow #StageFave and Backstage Jam creator Michael Watson along for a sneak-peek at rehearsals. Check out his mini video interviews including with stars Sharon D Clarke, Cornell John and the musical's legendary original director Michael Blakemore.
A thrilling exposé of the darker side of 1980's New York, THE LIFE is a defiant and heartfelt musical about Times Square before it was cleaned up. A world of pimps and prostitutes, innocents and opportunists, it's a gutsy and gritty joyride filled with both pathos and fun.
It runs at Southwark Playhouse from 25 March to 29 April 2017, with press night on 29 March.
Follow more of Michael's #TwitterTakeover at rehearsals today on @StageFaves.
---

Talking to... Sharon D Clarke: Are we pricing young people out of theatre?
Here with Sharon and her thoughts on theatre #sharonDckarke pic.twitter.com/slaFNStYuo

— StageFaves (@StageFaves) March 7, 2017

Talking to... Cornell John: No experience of being a pimp
Chatting with #cornelljohn about his character @TheLife_Musical pic.twitter.com/HKtb79XKNw

— StageFaves (@StageFaves) March 7, 2017

Talking to... Director Michael Blakemore: "It's a major work, Cy Coleman's best score"
Chatting with the amazing #michaelblakemore pic.twitter.com/BZo45MGBrh

— StageFaves (@StageFaves) March 7, 2017

Talking to... Choreographer Tom Jackson-Greaves: Getting to the grit with movement
With the choreographer #TomJackson-Greaves pic.twitter.com/3U2SKmGAJx

— StageFaves (@StageFaves) March 7, 2017
Talking to... Cast members John Addison & Joanna Woodward: The best thing about the show (John!)
@TheLife_Musical @JJAddison @JoannaWoodward pic.twitter.com/mz6wCRMZ6U

— StageFaves (@StageFaves) March 7, 2017