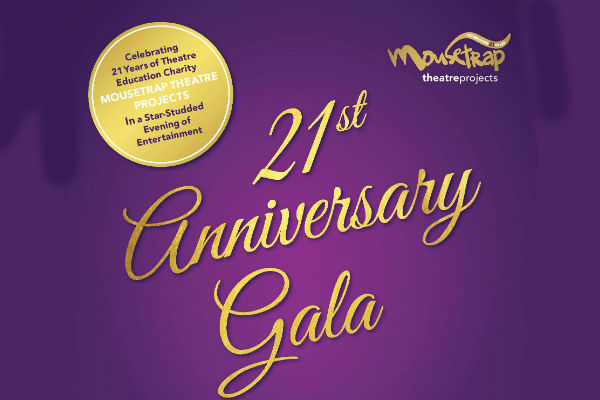 Mousetrap Theatre Projects' 21st-anniversary gala celebration this month will feature musical excerpts from Everybody's Talking About Jamie, Mamma Mia! and Dreamgirls as well as appearances from Michael Xavier, Tyrone Huntley and Rachel Tucker.
Christopher Biggins and Harriet Thorpe will host the charity's gala at the West End's Prince of Wales Theatre on Sunday 18 March 2018 which will also feature performances from David Suchet, Patricia Hodge, Samantha Spiro and Beau Dermott. The fundraising event is in celebration and aid of Mousetrap Theatre Projects' (MTP), the much-loved theatre education charity dedicated to bringing the magic of theatre into the lives of disadvantaged young people and young people with special needs.
#StageFaves Janie Dee and Clive Rowe will also perform at the after-show party at the Café de Paris where a silent auction will be held. Silent auction items will be available to bid on from 5 March 2018 at www.mousetrap21stgala.com.
In the last 21 years, nearly 200,000 disadvantaged children and young people have taken part in projects ran by Mousetrap Theatre Projects. The charity has worked with 76% of mainstream state secondary schools in and 80% of secondary special schools in London. At least 10,000 families on low-incomes or in other challenging circumstances have participated in its Family First Nights theatregoing programme which will celebrate a 20th anniversary this summer.
MTP also works with a huge range of marginalised young people in youth clubs and community settings offering workshops that develop skills, broaden horizons and raise aspirations. The remit of the charity is to open the magical world of theatre to young people who would otherwise not have access to it.