Is Adam Filipe your #StageFave? Help grow Adam's fanbase!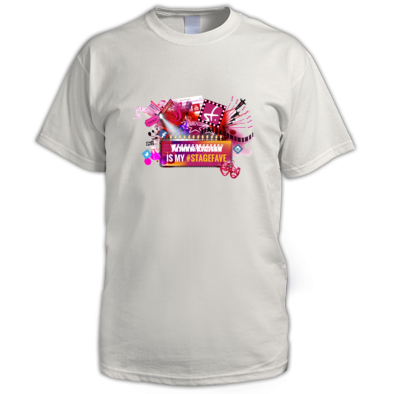 Do you think Adam should be a household name? Tell the world. Share this #StageFaves message and you'll be entered into our prize draw to win this "My #StageFave" t-shirt with Adam's name on it!
BRiT '15 | ArtsEd '18 | Represented by @CAM_London | Swing/1st Cov. Grantaire in @lesmisofficial
Adam Filipe is a London-based actor whose musical theatre credits include The Prince of Egypt (Dominion), and Les Miserables (Queen's).
Adam Filipe merchandise shop
Here is some of our great customised merchandise for this performer. Also check out:
our general #StageFaves merchandise in the Main Shop

Open Date: 5 Feb 20 to 12 Sep 20
Part: Ensemble, u/s Moses, Ramses (from 5 Feb 2020)
The Prince of Egypt Based on the 1998 DreamWorks animation film of the same name, The Prince of Egypt dramatises the story of Moses. Born a child of Israel, Moses grows up to become an Egyptian prince, later leading the Israelites out of Egypt, as told in the Book of Exodus. The film featured the voice acting of Ralph Fiennes, Sandra Bullock and P...

Open Date: 25 Sep 85
Part: Ensemble (11 Jun 2018 to 13 Jul 2019)
In October 2010 Cameron Mackintosh's legendary production of Boublil and Schonberg's Les Misérables celebrated its 25th anniversary in London and is now the world's longest-running musical. This international award-winning musical sweeps its audience through an epic tale of passion and destruction, against the backdrop of a nation in the grip of r...
Related News and Features
11
Sep
2019
---
As the excitement builds for the West End premiere production of The Prince Of Egypt, previewing at London's Dominion Theatre from 5 February 2020, Stage Door Joe attends the launch for the much-anticipated Stephen Schwartz musical and catches up with all the stars. Are you ready to journey behind the 'miracle'?
08
May
2018
---

There are changes in the roll call at Les Misérables from 11 June 2018 as the musical enjoys its 33rd record-breaking year. So who is joining Dean and Bradley?