Is Alexander Moneypenny your #StageFave? Help grow Alexander's fanbase!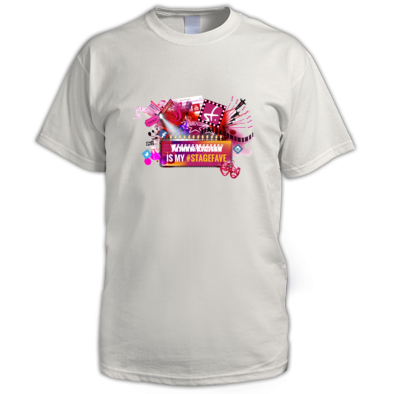 Do you think Alexander should be a household name? Tell the world. Share this #StageFaves message and you'll be entered into our prize draw to win this "My #StageFave" t-shirt with Alexander's name on it!
21 year old actor currently doing Bare: A Pop Opera at @TheVaultsUK // Represented by Alex MacMillan @InterActors
Alexander Moneypenny is a British actor making his professional debut in Bare: A Pop Opera (Vaults)
Alexander Moneypenny merchandise shop
Here is some of our great customised merchandise for this performer. Also check out:
our general #StageFaves merchandise in the Main Shop

Open Date: 21 Jun 19 to 4 Aug 19
Part: Alan
Bare: A Pop Opera Centred around a group of students who are staging Romeo and Juliet, Bare explores identity, acceptance, faith and body issues. Altar boys have secret relationships, Golden Boys worry about what dad will say, boys and girls compete between themselves and some students start to question their faith but the show must go on! Bare de...
Related News and Features
23
May
2019
---

Broadway star and American X-Factor finalist Stacy Francis plays a Catholic school nun in Julie Atherton's revival of coming-of-age and coming-out hit Bare: A Pop Opera at The Vaults this summer. Which other StageFaves are joining her in class...?