Is Bethan Downing your #StageFave? Help grow Bethan's fanbase!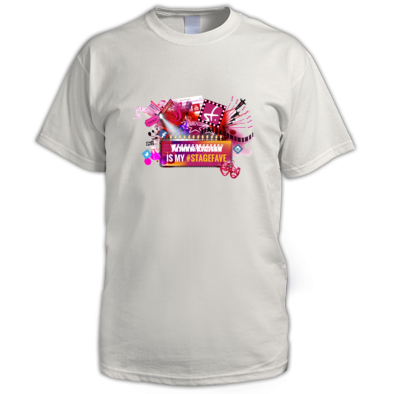 Do you think Bethan should be a household name? Tell the world. Share this #StageFaves message and you'll be entered into our prize draw to win this "My #StageFave" t-shirt with Bethan's name on it!
@ArtsEdLondon Grad | Represented by @BelfieldWard | Currently in @youngfrankldn
Bethan Downing is a London-based actress whose musical theatre credits include Young Frankenstein.
Bethan Downing merchandise shop
Here is some of our great customised merchandise for this performer. Also check out:
our general #StageFaves merchandise in the Main Shop

Open Date: 28 Sep 17 to 25 Aug 18
Part: Swing
Young Frankenstein Young Frankenstein, the wickedly inspired re-imagining of the Mary Shelley classic, see's Frederick Frankenstein, an esteemed New York brain surgeon and professor, inherit a castle and laboratory in Transylvania from his deranged genius grandfather,Victor Von Frankenstein.  He now faces a dilemma - does he continue to run from h...
Related News and Features
27
Oct
2018
---

Has the date sneaked up on you too? Can you believe that tomorrow (Sunday 28 October 2018) is the night of the theatre's hottest fundraiser? Comedian Tom Allen hosts this year's WEST END BARES, while Eva Noblezada opens the show. And who's stripping off? (Well, we're stripping off 20% with a last-minute discount!)