Is Bethany Huckle your #StageFave? Help grow Bethany's fanbase!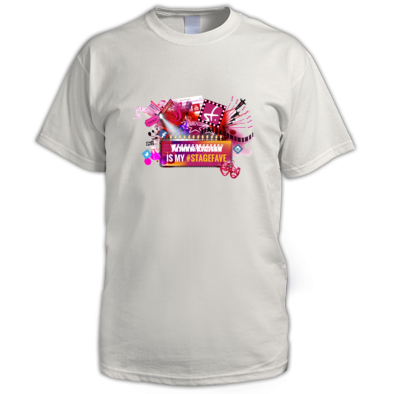 Do you think Bethany should be a household name? Tell the world. Share this #StageFaves message and you'll be entered into our prize draw to win this "My #StageFave" t-shirt with Bethany's name on it!
Urdang Academy Graduate, played 'Flo' in Half a Sixpence, previously playing 'Alice' in Seven Brides, Global Artists Spotlight Pin/7116-8977-3097
Bethany Huckle is a Britsh actress whose musical theatre credits include The Boy Friend (Menier Chocolate Factory), Oklahoma! (Chichester Theatre), 42nd Street (Theatre Royal Drury Lane), Barnum (Menier Chocolate Factory), Half A Sixpence (CFT/Noel Coward), Seven Brides for Seven Brothers (Open Air), Lend Me A Tenor (Pleasance); Candide, The Boy Friend (Finsbury Town Hall); and Jack and the Beanstalk.

Open Date: 22 Nov 19 to 7 Mar 20
Part: Lolita
The Boy Friend The Boy Friend, Sandy Wilson's all-singing all-dancing love letter to 1920s musical comedies, returns for the first major London revival in over 10 years. Set in Madame Dubonnet's finishing school in the south of France, these perfect young ladies burst into song at the least provocation, and forbidden boy friends are forever poppin...
Bethany Huckle merchandise shop
Here is some of our great customised merchandise for this performer. Also check out:
our general #StageFaves merchandise in the Main Shop
Here are a few other Performers appearing in this Show that you may like to check out. Click the + icon above to view more!
Related News and Features