Is Brennyn Lark your #StageFave? Help grow Brennyn's fanbase!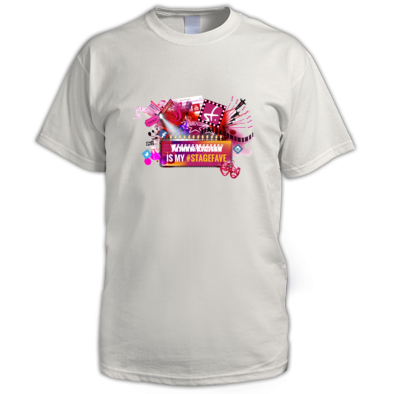 Do you think Brennyn should be a household name? Tell the world. Share this #StageFaves message and you'll be entered into our prize draw to win this "My #StageFave" t-shirt with Brennyn's name on it!
New single Tip Toe is on ITunes now! link: https://t.co/YfjN886DKI gratitude. previously Eponine in Les Miz Bway! xx
Brennyn Lark is a US actress and singer whose musical theatre credits include Dreamgirls, and Les Miserables (Broadway).
Brennyn Lark merchandise shop
Here is some of our great customised merchandise for this performer. Also check out:
our general #StageFaves merchandise in the Main Shop

Open Date: 1 Nov 16 to 12 Jan 19
Part: Deena Jones (from 20 Nov 2017)
Thirty-five years after the ground-breaking original Broadway production, thisUK and West End premiere of the sensational and iconic musical Dreamgirls comes to the Savoy Theatre. Inspired by R&B music acts in 1960s America, Dreamgirls transports you to a revolutionary time in American music history. Dreamgirls charts the tumultuous journey of a y...
Related News and Features