Is Emily Carewe your #StageFave? Help grow Emily's fanbase!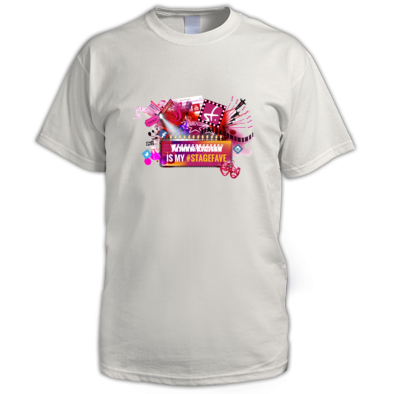 Do you think Emily should be a household name? Tell the world. Share this #StageFaves message and you'll be entered into our prize draw to win this "My #StageFave" t-shirt with Emily's name on it!
Actor - @LAMDAdrama grad ✌ Represented by @MilburnBrowning, co-founder of @GEMAcollective
Emily Carewe is a London-based actress whose musical theatre credits include Miracle on 34th Street (Bridge House Theatre).
Emily Carewe merchandise shop
Here is some of our great customised merchandise for this performer. Also check out:
our general #StageFaves merchandise in the Main Shop

Open Date: 27 Nov 17 to 23 Dec 17
Part: Susan Walker and Miss Grace Attlee
Miracle on 34th Street: A Live Musical Radio Play London, 1947. In a busy radio studio, the cast and crew are assembled for a very special recording of this year's biggest Christmas hit movie.  When the actor employed as Santa Claus, the star attraction of the world-famous Macy's Thanksgiving Parade is discovered drunk, it is up to by-stander Kri...
Related News and Features
12
Dec
2017
---
In MIRACLE ON 34th STREET, children tell Macy's Santa Claus, who just happens to be the real Kris Kringle, what they want for Christmas? We had to find out from the cast of this festival musical radio play what they'd ask for too. They also share their favourite Christmas songs and holiday memories. What are yours?