Is Gracie Lai your #StageFave? Help grow Gracie's fanbase!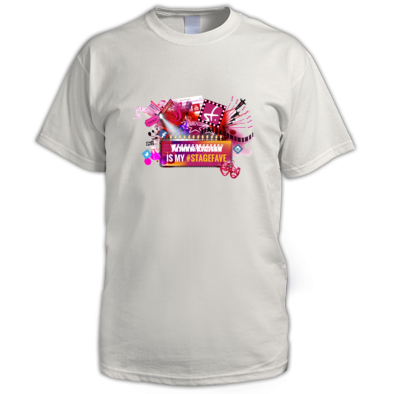 Do you think Gracie should be a household name? Tell the world. Share this #StageFaves message and you'll be entered into our prize draw to win this "My #StageFave" t-shirt with Gracie's name on it!
According to serving sizes I am a family of four. Cutting loose in @FootlooseTour as Urleen. Represented by @AccessLtd
Gracie Lai is a London-based actress whose musical theatre credits inclue Footloose, Avenue Q, and South Pacific.
Gracie Lai merchandise shop
Here is some of our great customised merchandise for this performer. Also check out:
our general #StageFaves merchandise in the Main Shop

Open Date: 12 Sep 17
Part: Urleen (26 Jul 2017 to 3 Nov 2017)
Footloose Kick off your Sunday shoes and cut loose as the explosive rock 'n' roll musical sensation Footloose bursts on to the UK stage in a remastered show sure to get your toes tapping. Based on the 1980s hit film that took the world by storm, Footloose the musical sizzles with the same spirit of youth, rebellion and romance. City boy Ren think...
Related News and Features
21
Mar
2017
---

Gareth Gates and Maureen Nolan will reprise their performances in FOOTLOOSE when it returns to London in September as part of its latest UK-wide tour. They'll be joined by a cast of #StageFaves, including Joshua Dowen in the lead as Ren McCormack, the role of the city kid who's just gotta dance, immortalised in the 1984 film by Kevin Bacon. And you can #GetSocial for all of them here...