Is Mireia Mambo your #StageFave? Help grow Mireia 's fanbase!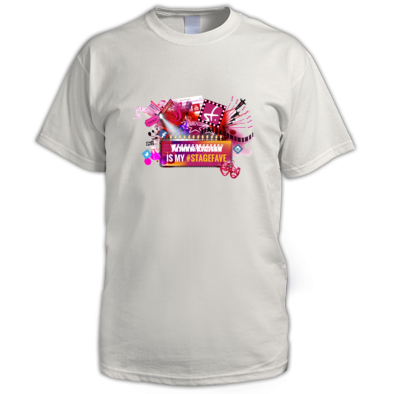 Do you think Mireia should be a household name? Tell the world. Share this #StageFaves message and you'll be entered into our prize draw to win this "My #StageFave" t-shirt with Mireia 's name on it!
Actress. Singer. Dancer | Daydreamer | Smiler | https://t.co/fRP6uxrY9d | https://t.co/gRSvtnpfTJ
Mireia Mambo is an actress whose musical theatre credits include Evita (Open Air Theatre), and Motown: The Musical (Shaftsbury Theatre).
Mireia Mambo merchandise shop
Here is some of our great customised merchandise for this performer. Also check out:
our general #StageFaves merchandise in the Main Shop

Open Date: 2 Aug 19 to 22 Aug 20
Part: Ensemble (2 Aug 2019 to 21 Sep 2019)
Evita From a life of poverty to the First Lady of Argentina, Eva Peron was hailed as the spiritual leader of the nation. Seen as the champion of the poor, her ambition, glamour and power made her the world's first major political celebrity, winning the adoration of the people. With a chart-topping score including Don't Cry For Me Argentina, Oh Wh...

Open Date: 11 Feb 16 to 20 Apr 19
Part: Ensemble (from 6 Mar 2018)
It began as one man's story...became everyone's music...and is now London's hottest new show. MOTOWN THE MUSICAL follows the legendary career of Berry Gordy and the creation of his musical empire, Motown Records. The story begins in 1983, on the evening of the 25th anniversary celebration of Motown, and Berry Gordy is looking back on his career. In...
Related News and Features
27
Oct
2018
---

Has the date sneaked up on you too? Can you believe that tomorrow (Sunday 28 October 2018) is the night of the theatre's hottest fundraiser? Comedian Tom Allen hosts this year's WEST END BARES, while Eva Noblezada opens the show. And who's stripping off? (Well, we're stripping off 20% with a last-minute discount!)