Is Natasha Karp your #StageFave? Help grow Natasha's fanbase!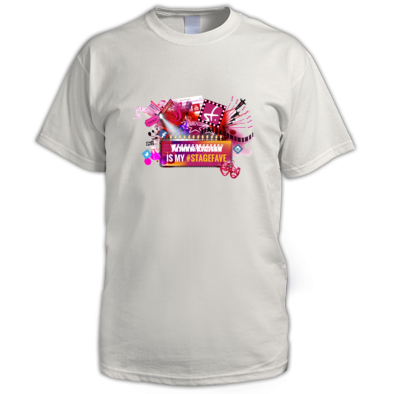 Do you think Natasha should be a household name? Tell the world. Share this #StageFaves message and you'll be entered into our prize draw to win this "My #StageFave" t-shirt with Natasha's name on it!
Performer and part time tax advisor. Alysha/Heather @ukamericanidiot. Into the woods @menchocfactory. @thekiterunneruk Represented by @keddiescott
Natasha Karp will be in the West End production of American Idiot over the summer of 2015.
Natasha Karp merchandise shop
Here is some of our great customised merchandise for this performer. Also check out:
our general #StageFaves merchandise in the Main Shop

Open Date: 17 Jul 15 to 6 Jul 19
Part: Alysha (17 Jul 2015 to 22 Nov 2015)
American Idiot Green Day's explosive, award-winning Broadway musical American Idiot, blasts into the UK for its West End premiere from the 17th July at The Arts Theatre, Leicester Square starring X factor finalist Amelia Lily. The story of three boyhood friends, each searching for meaning in a post 9-11 world, American Idiot features the music of...
Related News and Features
17
Mar
2016
---
This time last week I was coming down from the buzz of BEAM:2016. Today, as I was re-reading my notes and other people's write-ups for this blog, I received news on casting for The Toxic Avenger, starring Mark Anderson (who I saw performing at Beam) and produced by Aria Entertainment's Katy Lipson (one of the producers who had their portfolios showcased at Beam). So that seems pretty apt.