Is Roger Dipper your #StageFave? Help grow Roger's fanbase!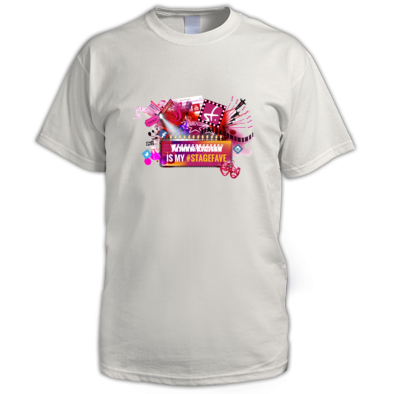 Do you think Roger should be a household name? Tell the world. Share this #StageFaves message and you'll be entered into our prize draw to win this "My #StageFave" t-shirt with Roger's name on it!
Pretending for a living, Wanderlusting when i'm not!
Roger Dipper is a British actor and dancer. His musical theatre credits include Matilda (Cambridge), Ensemble in Groundhog Day (Old Vic), LA/Farmboy in Gypsy (Savoy), Cat in Cat in the Hat (Pleasance Theatre, UK & Middle East Tour), LA/Farmboy in Gypsy (Chichester Festival Theatre), Ensemble in Aladdin (Theatre Royal Bury St Edmunds), Feature Dancer in Oil and Trouble (TREMers), Featured Singer/Dancer in WhatsOnStage Awards (Palace Theatre), Chorus in Olivier Awards 2011 and 2012 (Royal Opera House) and Dandini in Cinderella (Lighthouse Theatre).
Price:
from £25.00 to £146.00
Running time:
2 hours 40 minutes
Related News and Features
31
Jan
2017
---
Tim Minchin's GROUNDHOG DAY has been named the Best Musical of 2016 by the people who really know - the critics. The annual Critics' Circle Theatre Awards, held today at the West End's Prince of Wales Theatre, also featured a sneak-peek performance of a musical that will be facing the critics in a few weeks...
09
May
2016
---

Remember Bill Murray and Andie MacDowell falling in love over and over again in GROUNDHOG DAY onscreeen? They'll be brought to live - again and again - onstage in Tim Minchin's new musical adaptation by Broadway's Andy Karl and recent RADA graduate Carlyss Peer. And they'll be joined by several other regular #StageFaves in the full cast, now announced for Matthew Warchus' premiere production, soon opening at London's Old Vic Theatre.