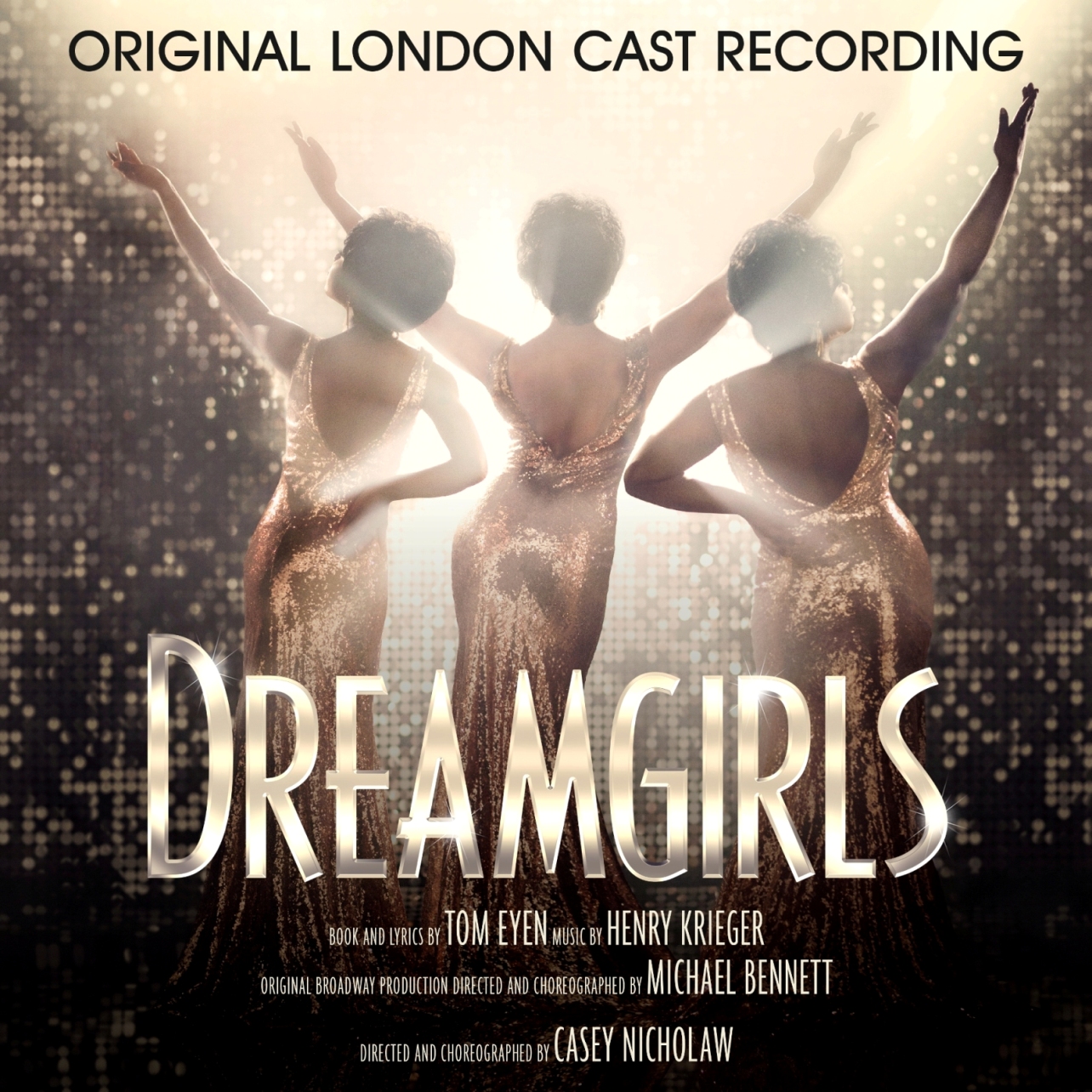 Originally announced on 2nd March for a mid-April release, Producers have now confirmed that the DREAMGIRLS UK cast recording will be released on 12th May! And we are telling you that, yes, we are excited.

Following celebrated wins at the 2017 Olivier Awards this week: Best Actress in a Musical for Amber Riley (Effie White); and Best Actor in a Supporting Role in a Musical for Adam J Bernard (Jimmy Early)Sonia Friedman Productions is delighted to announce that the highly anticipated Original London Cast Recording of the new, hit West End musical DREAMGIRLS, will be released on Sony Classical on Friday 12th May available to pre-order today via Amazon.
To celebrate Amber Riley's show-stopping performance at the Olivier Awards "And I am Telling you I'm not going" will be made available on Friday 21st April as an early download exclusive to all who preorder the album.
"Listen" is confirmed to be released as a single on 28th April.
This brand new double-album was recorded live last month at the Savoy Theatre. It captures the on-stage exhilaration of the original London cast of Dreamgirls, the 14-piece band and the audience, and features iconic songs from the musical including 'And I Am Telling You I'm Not Going', 'I Am Changing', 'Listen' and 'One Night Only'.
The Dreamgirls Original London Cast Recording is produced by Henry Krieger and mixed by Andy Bradfield. This cast recording features Amber Riley as Effie White, Liisi LaFontaine as Deena Jones and Ibinabo Jack as Lorrell Robinson - making up the soulful singing trio 'The Dreams'; Joe Aaron Reid as Curtis Taylor Jr, Adam J. Bernard as Jimmy Early, Tyrone Huntley as C.C. White, Nicholas Bailey as Marty and Lily Frazer as Michelle Morris and Michael Afemaré, Jocasta Almgill, Callum Aylott, Hugo Batista, Samara Casteallo, Chloe Chambers, Carly Mercedes Dyer, Joelle Dyson, Kimmy Edwards, Candace Furbert, Nathan Graham, Ashley Luke Lloyd, Gabriel Mokake, Siân Nathaniel-James, Sean Parkins, Kirk Patterson, Ryan Reid, Rohan Richards, Noel Samuels, Durone Stokes and Tosh Wanogho-Maud. All on StageFaves of course!!
Henry Krieger says of the Original London Cast Recording: "I am thrilled to share the Dreamgirls Original London Cast Recording with those who have loved the production for 35 years as well as with those who are just discovering it now."
Our faces when we heard there was a @DreamgirlsLDN cast recording on the way... https://t.co/BMP69Ao8jV #StageFaves pic.twitter.com/QrmCIUqF3b

— StageFaves (@StageFaves) March 2, 2017