Our #FirstNightTakeover series continues with Holly Mallett boarding The Barn Theatre bus for a trip to Cirencester and Michael Strassen's brand-new production of Jim Carwright's The Rise and Fall of Little Voice. Which cast members did she grab for selfies? And, most critically, what did Holly's mum think of the show?!
Written by English dramatist Jim Cartwright in 1992, Olivier Award-winning Best Comedy The Rise and Fall of Little Voice tells the heartwarming story of a reclusive Northern girl-next-door whose remarkable ability to impersonate the great singers of old – including Cilla Black, Edif Piaf, Marilyn Monroe and many others – brings her into the spotlight. Pushed by her foul-mouthed, hard-drinking mother Mari and Mari's equally unappealing talent agent boyfriend RaySay, timid 'Little Voice' will need to conquer more than just stage-fright if she is to find her own voice in the world.
The Rise and Fall of Little Voice has been named as one of the top 50 plays of all time and hailed as "a Northern showbiz fairytale, a backstreet Cinderella story, with a built-in kick" by The Guardian. This major new production is directed by Michael Strassen and features a cast including newcomer discovery Sarah Louise Hughes, just out of Italia Conti drama school, as the title star LV, the role originated onstage and screen by Jane Horrocks, and Gillian McCafferty as mother Mari. They're joined in the cast by Larissa Hunter, Hadley Brown, Gary Richards and Stephen Omer.
---
Don't forget to enter our competition!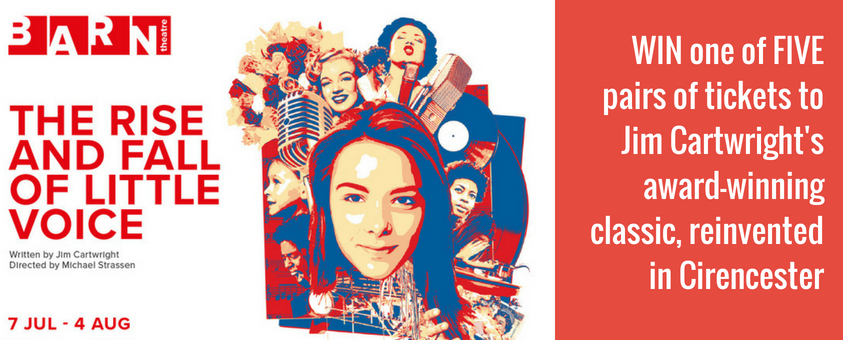 ---
First-night tweeting