After extensive touring, including dates at Wilton's Music Hall and Cadogan Hall, and most recently, sell-outs at The Other Palace (where Faves founder Terri Paddock caught it), LIZA PULMAN SINGS STREISAND transfers to the West End's Shaftesbury Avenue for four new-year dates at the Lyric Theatre. Put these in your diary now!
Acclaimed singer and comedienne, Fascinating Aida's Liza Pulman pays homage to the legend of Barbra Streisand in her hit show, Liza Pulman Sings Streisand.
Direct from a sell-out run at Andrew Lloyd Webber's theatre The Other Palace as part of a wider UK tour and two sell-out performances at Wilton's Music Hall, Pulman comes to the heart of London's West End with four new dates in spring 2019 at the Lyric Theatre, Shaftesbury Avenue. They are on Mondays 18 March and then 1, 8 and 15 April 2019. Tickets are on sale now.
Streisand standards reinvented by Pulman in the show include Evergreen, People, New York State of Mind, The Way He Makes Me Feel, Don't Rain on My Parade, The Way We Were, Second Hand Rose, You Don't Bring Flowers and many more.
The transfer gives fans another chance to see Pulman, alongside her musical director Joseph Atkins and her six-piece band, bringing not only her exceptional voice to the stage but her own personal slant on Streisand's life and music. Pulman's easy wit, flawless vocals and compelling storytelling will take your breath away, inspired by the offbeat and enchanting veracity of a musical legend.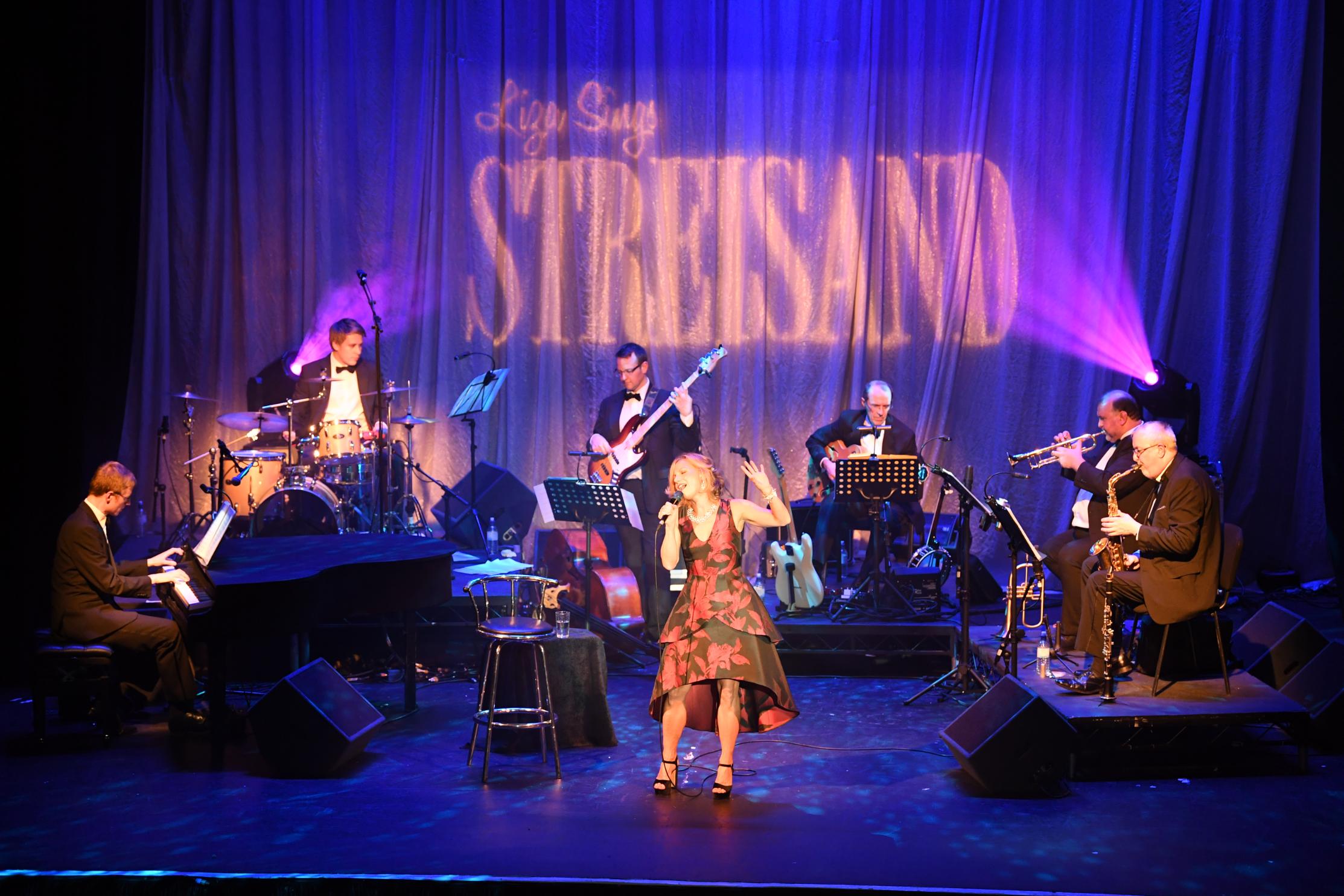 About Liza Pulman
Liza Pulman is the daughter of famous screenwriter Jack Pulman (I Claudius, War and Peace) and actress Barbara Young (Last Of The Summer Wine, Coronation Street), which meant she grew up amid the glitz and glamour of the world of show business. She developed a huge interest and appreciation for the movies and music of the 1920s, 1930s and 1940s and from an early age she performed with her sister as a close harmony duo called The Pulman Sisters in the foyers of The National Theatre and the Royal Festival Hall.
After training at The Guildhall School of Music and Drama, she joined the Glyndebourne Opera and went on to star alongside Michael Ball in Chitty Chitty Bang Bang at the London Palladium and alongside Philip Schofield in the UK tour of Doctor Dolittle.
In 2004 Liza joined the internationally renowned comedy trio Fascinating Aida and remains a member to this day and they have performed at venues across the UK including at Christmas In Leicester Square's Spiegeltent where they sang their now famous 'Christmas Song' and at the Edinburgh Festival Fringe, where they performed their post-Brexit hit 'We're So Sorry Scotland'.
Branching out on her own, Liza developed her 'Liza Sings' shows, including Everything's Coming Up Roses and Liza Sings Hollywood, which led to the huge success of Liza Pulman Sings Streisand.
---
Trending on Twitter