We've rounded up backstage pics of your musical #StageFaves winners at the 2016 #OlivierAwards. Plus, watch the video of winners' reactions on the night.
Clockwise from left: Imelda Staunton collects Best Actress in a Musical; producers David Ian and Michael Harrison collect Best Musical Revival; and producer Michael Harrison collects Best Lighting Design on behalf of Mark Henderson.
Clockwise from left: Matt Henry collects Best Actor in a Musical; American producers Daryl Roth and Hal Luftig collect Best New Musical; and director Jerry Mitchell collects Best Costume Design on behalf of Gregg Barnes.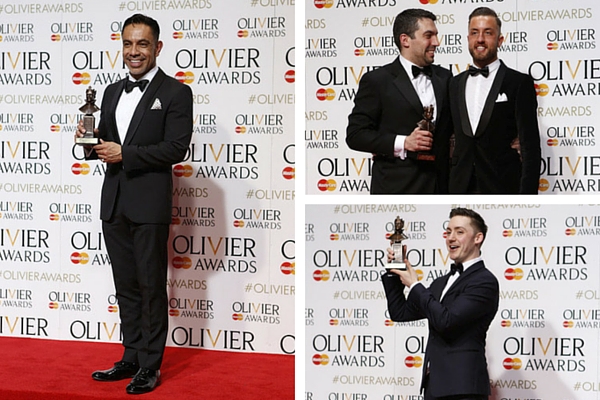 Clockwise from left: David Bedella collects Best Actor in a Supporting Role in a Musical; producers Tristan Baker and Paul Taylor Mills collect Outstanding Achievement in Music on behalf of Lin-Manuel Miranda; and Drew McOnie collects Best Theatre Choreographer.
Other musical winners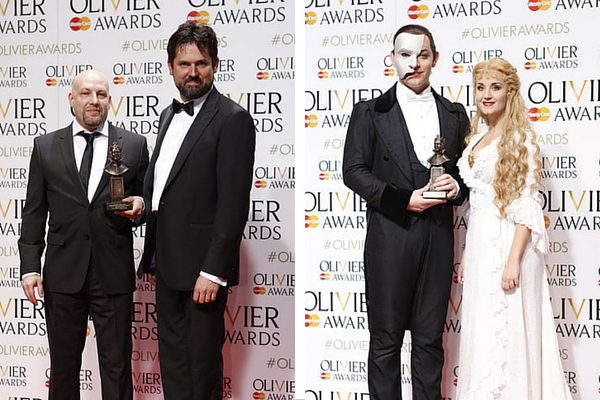 Left: Creators and performers Adam Meggido and Dylan Emery collect Best Family and Entertainment for Showstopper! The Improvised Musical. Right: Current stars Ben Forster and Emmi Christensson collect the Magic Radio Audience Award for The Phantom of the Opera.
VIDEO: Winners' reactions
Interviews with the range of 2016 Olivier Awards winners, including #StageFaves musical stars.