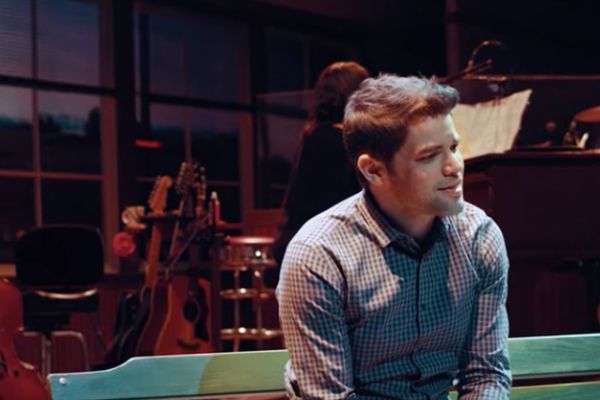 Sara Bareilles has often spoken about the amount of music that had to be cut before the final version of Waitress made it to Broadway. Now fans of the shows are going to get to hear 'What's Not Inside: The Lost Songs from Waitress", a new EP featuring outtakes and demos recorded by Sara Bareilles musical. Below you can watch Jeremy Jordan singing the song "Without A Believer' from the seven-track recording set for release on Friday 16 August.
The Lost Songs from Waitress is available for pre-order today and via download and streaming services on 16 August. The track list includes 'Happy Enough', 'Door Number Three', 'Knocked Up You', 'Without a Believer', 'I Can't Wait', 'Falling in Love Pie' and 'She Used to Be Mine'.
Following its world premiere on Broadway in April 2016, the Tony-nominated musical celebrated its official opening nightat London's Adelphi Theatre on 7 March 2019 where it is currently booking until 4 January 2020. Brought to life by a ground-breaking, female-led creative team, Waitress features an original score by Sara Bareilles, a book by acclaimed screenwriter Jessie Nelson and direction by Diane Paulus and choreography by Lorin Latarro.
Waitress stars Kelly Agbowu, Laura Baldwin, Piers Bate, Andrew Boyer, Nicole Raquel Dennis, Michael Hamway, Peter Hannah, Blake Harrison, David Hunter, Lucie Jones, Stephen Leask, Chris McGuigan, Olivia Moore, Nathaniel Morrison, Sarah O'Connor, Leanne Pinder, Charlotte Riby, Marisha Wallace and Mark Willshire.